Mukesh Ambani the owner of Jio platforms, and Google finally talked about their upcoming project, JioPhone Next. According to their claim, it is going to be the most affordable Android smartphone ever launched in the Indian market. With the help of this project, American giant Google, and the Indian top telecom operator, Jio is trying to spread their legs more in the world's second-largest internet market, India.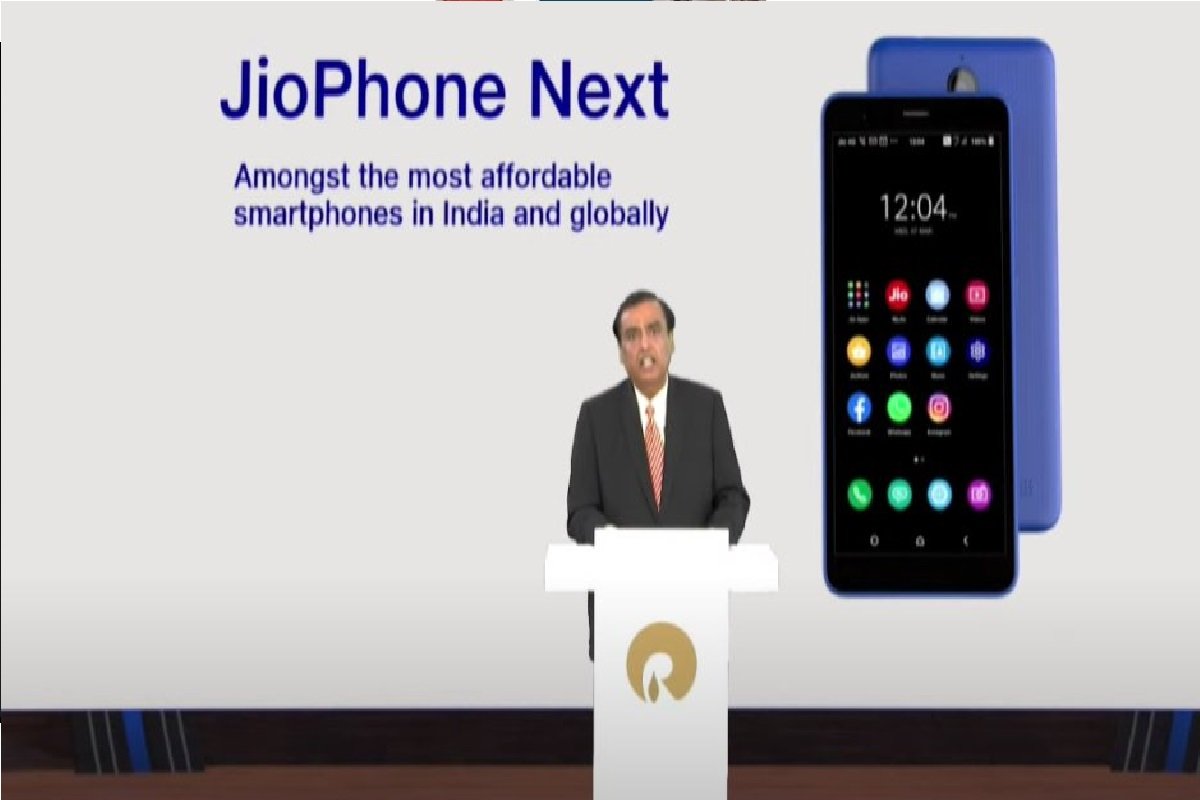 Talking about the upcoming smartphone at the Reliance AGM, Mukesh Ambani said, " India still has nearly 300 million mobile users who are unable to escape from inefficient and exorbitant 2G services, because even a basic 4G smartphone remains unaffordable for these users. Last year Sundar… (Google CEO, Sundar Pichai) and I had talked about Google and Jio co-developing, the next generation, feature-rich, but an extremely affordable smartphone."
Most of the features and the launch date have already been revealed in the summit, whereas the exact pricing remains the only thing that needs some lighting. But according to the company claims, the smartphone is not only going to be India's cheapest smartphone, but also the world's most affordable GG smartphone.
JioPhone Next Launch Date
JioPhone pricing is the only thing that needs to be revealed, other than this Reliance has disclosed everything about their upcoming smartphone project. Talking about the launch date, the smartphone is all set to launch on September 10, on the auspicious occasion of Ganesh Chaturthi.
It will be available for purchase both online and offline from the same date only. Initially, the smartphone will be only available for India and would be made available for the rest of the world later
JioPhone Next Features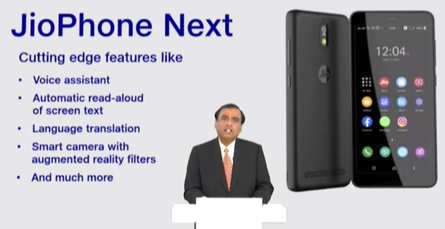 Reliance and Google's upcoming smartphone, JioPhone is specially designed for people who were eager to get upgraded from 2G to 4G connectivity but weren't able to do so because of the high pricing of 4G smartphones. But with the upcoming JioPhone Next all their dreams will be fulfilled as it is going to be the cheapest smartphone ever launched in the world (the exact pricing still remains a mystery). The smartphone will also have access to Google Play Store. If we talk about hardware specs, the power and volume up and down button are located on the right side of the smartphone
Talking about the features of JioPhone Next, it will run on a custom Android operating system that is specially made by Google for Jio users.
On this upcoming smartphone, you will also get access to a voice assistant along with some other features like automatic read-aloud of screen text, language translator, and a high-end camera that will take beautiful pictures using various pre-installed filters. Users will also get regular Google and Android updates on their smartphones.
Exaggerating the features of JioPhone Next, Mukesh Ambani said, " JioPhone Next is powered by an extremely optimized version of the Android operating system that has been jointly developed by Jio and Google, especially for the Indian market. This is a testimony to a global Technology giant and international Technology champion, working together to make a truly breakthrough product that can be the first introduced in India, and then taken to the rest of the world."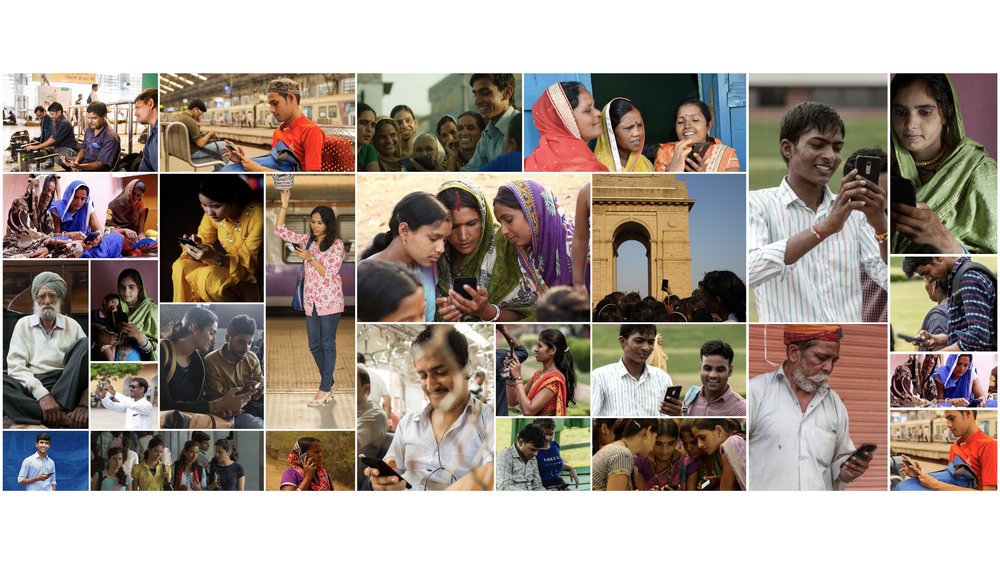 Today, Sundar Pichai also tweeted this;
Excited to announce the next steps in our partnership with @RelianceJio to accelerate India's digitization, starting with a new affordable Jio smartphone with an optimized @Android experience, and a 5G collaboration between Jio & @GoogleCloud.https://t.co/Wi9DExPU6b

— Sundar Pichai (@sundarpichai) June 24, 2021
All we do now is wait for the launch of India's Most Affordable 4G Smartphone.