A Thanksgiving Appetizer That'll Wow: Butternut Squash Pav Bhaji
Search the web for a pav bhaji recipe and you won't readily find a butternut squash version. Why? It's not traditional! But that doesn't mean it can't work and won't taste good.
Pav bhaji recipes typically call for a melange of vegetables to be boiled, mashed, spiced and simmered in a gravy. The finished product is sopped up by toasted buttery buns or sandwiched and eaten like something akin to a sloppy joe. Usual suspects of this vegetable medley might include potatoes, cauliflower, onion, capsicum, tomato, peas, and carrots. It's street food comfort fare, chock full of punched-up starchy goodness. And though I usually subscribe to the "why break it if it's not broken" variety of wisdom, I don't follow this word of advice in the kitchen, especially not during the holiday season when I experiment with twists on favorite dishes to serve at Thanksgiving. I say, why not "squash" tradition this year!? Why not mash, spice, and simmer butternut squash and serve it with buttery slider buns?
My butternut squash pav bhaji recipe is the perfect appetizer for your big, phat, desi Thanksgiving. It has a loved and known flavor profile with a simple, Fall-inspired, time-saving twist: using frozen butternut squash. You can even make the butternut squash filling a couple of days before Thanksgiving, heat it up and serve with toasted pav at the time.  Not big into planning ahead? Even if you make this the day of Thanksgiving, you can still have everything done in 15 minutes!
I've included a recipe for a very quick version of homemade pav bhaji masala as well. For those of you wanting to save even more time, though, desi grocery stores always sell ready-made pav bhaji masala though I'm always biased to homemade mix.
You could use pumpkin and other gourds as well in place of butternut squash. Other optional additions are to add pomegranate ariels and fresh seasonal herbs at the end of cooking the squash for a truly Fall bhaji.
 Pav Bhaji Masala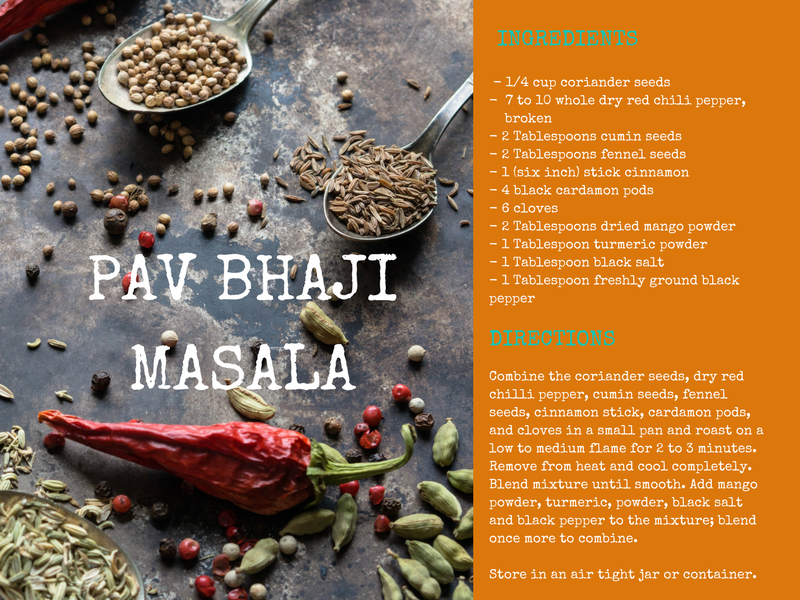 Ingredients 
1/4 cup coriander seeds
7 to 10 whole dry red chili pepper, broken
2 Tablespoons cumin seeds
2 Tablespoons fennel seeds
1 (six inches) stick cinnamon
4 black cardamom pods
6 cloves
2 Tablespoons dried mango powder
1 Tablespoon turmeric powder
1 Tablespoon black salt
1 Tablespoon freshly ground black pepper
Directions
Combine the coriander seeds, dry red chili pepper, cumin seeds, fennel seeds, cinnamon stick, cardamom pods, and cloves in a small pan and roast on a low to medium flame for 2 to 3 minutes. Remove from heat and cool completely. Blend mixture until smooth. Add mango powder, turmeric, powder, black salt and black pepper to the mixture; blend once more to combine.
Store in an airtight jar or container.
Butternut Squash Pav Bhaji
Makes 12 to 16 sliders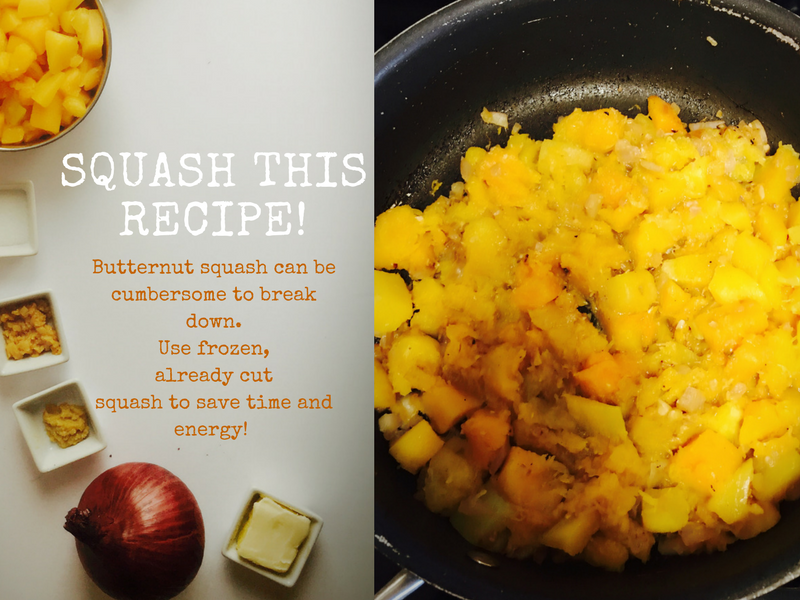 Ingredients
1 tablespoon unsalted butter
1 small red onion, diced
½ teaspoon garlic paste
¼ teaspoon ginger paste
1 pound frozen butternut squash, thawed and diced
1 Tablespoon *homemade pav bhaji masala (recipe above)
¼ teaspoon kosher salt
½ teaspoon ghee
Pav or slider bun of your choice, toasted with butter
Directions
Heat butter in a skillet over high heat for approximately one minute or until butter is browned. Add onions, stir, and cook for 1 minute. Next, add garlic and ginger paste; cook for 1 minute.
Add butternut squash to skillet and stir. Reduce heat/flame to medium and coarsely mash squash. Cook for 3 minutes. Add pav bhaji masala and salt, stir, and cook for 3 more minutes.
Meanwhile, stack basil leaves, roll them tightly and slice it perpendicular to the roll.
Remove skillet from heat/flame; stir in ghee and cut basil. Serve hot with buttered pav.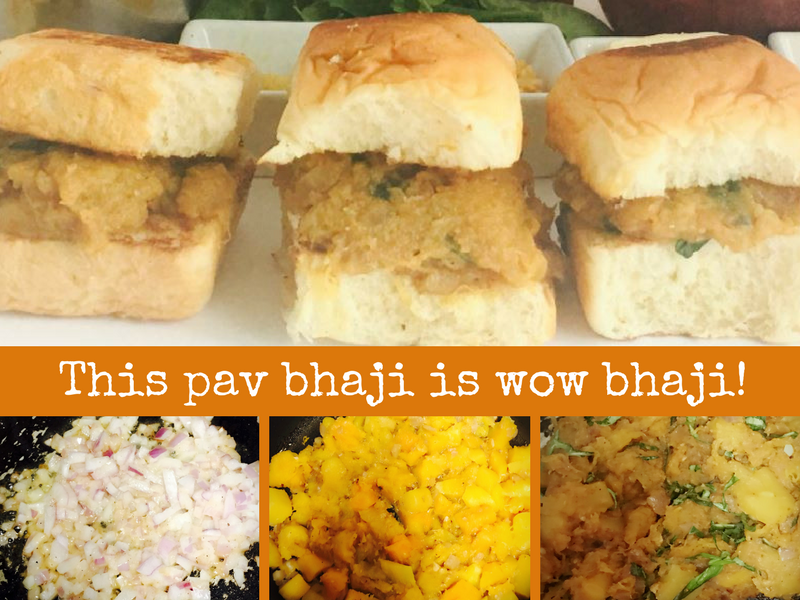 EDITORS PICK
Follow us on Instagram