Being a crazed Bollywood film lover, I've seen a ton of movies since, well, birth. I've come across many films that most people have never heard of. Good or bad—but mostly bad—I've seen 'em all.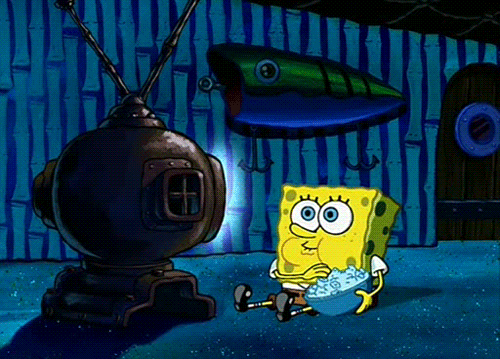 There are hundreds of films releasing each year so there's bound to be some you've never even heard of, and some you wish you didn't! To help improve your knowledge of Bollywood movies, here is a list of movies you never knew existed!
1. Blue
"Blue" gained a bit of popularity because it featured a song by British singer Kylie Minogue called "Chiggy Wiggy." Yup, that was this movie.
Akshay Kumar and Zayed Khan play brothers and Sanjay Dutt is an excellent scuba diver who works with Kumar. Khan originally gets into some trouble with a gangster and Dutt's girlfriend, played by Lara Dutta, is then kidnapped for Khan's crimes. To save Khan and Dutta the trio are pressured into finding the sunken ship "Lady in Blue" for the hidden treasure so they can get the gangster off their backs. It's a decent film to watch on a boring night at home, but don't expect to be highly impressed.
2. Tezz
"Tezz" is an action thriller with an all-star cast of Anil Kapoor, Boman Irani, Ajay Devgn, Kangana Ranaut, Zayed Khan, Sameera Reddy, Avika Gor and a cameo by Mohanlal. Essentially Devgn is deported because he is an illegal immigrant and separated from his wife, Ranaut. He teams up with his former employees to reunite with his family and plan a bit of revenge—he plants a bomb on a train and asks for ransom money for information on how to stop the bomb.
The action isn't so bad and though this is a highly exaggerated storyline (who tries to kill hundreds of people on a train because they got deported? Why couldn't his British wife just go to India?) it wasn't as bad as I had originally thought it would be.
3. Kiss Kis Ko
"Kiss Kis Ko" stars India's only boy band, Band of Boys. Umm, what a creative name, no? Essentially these guys took the Spice Girls route and created a movie together with their own music. It actually wasn't tragically terrible but nothing mind-blowing either.
Many of these Band of Boys members have turned to actors so you may recognize a lot of them. Fun fact actress Mona Singh actually dated one of the boys from Band of Boys and he was even her love interest on the later half of her hit television show "Jassi Jaisi Koi Nahin."
4. Good Boy, Bad Boy
This terrible movie features Tusshar Kapoor and Emraan Hashmi aka the "good" boy and "bad" boy respectively. Due to their similar names they switch places so that Hashmi can impress a girl but when the principal discovers their trick he plays a trick of his own to teach the boys a lesson. I suppose it was meant to be a teen flick but it failed horribly. Don't bother watching it…seriously.
5. Rudraksh
"Rudraksh" is a science fiction horror film with some magical voodoo involved—appealing, no? It stars Bipasha Basu as an Indian American scientist studying paranormal activities and her research brings her to India from California where she encounters and begins to study Sanjay Dutt, a club bouncer by night and spiritual healer by day with special powers to take away the suffering of others.
The rest of the film is on stopping evil spirits from taking over. The film did do decently at the box office but this is one to avoid, amateur work by writers with terrible effects as expected.
6. Dil, Dosti, etc
You may not have heard of "Dil, Dosti, etc" but it is a film you should watch! It stars Naseeruddin Shah's elder son Imaad Shah and Shreyas Talpade. The duo play two friends that are complete opposites one is rich while the other middle class, one is liberal while the other conservative, one is no strings attached while the other is committed. It is an intriguing coming of age story of young college students discovering who they are, love, sex and what they want in life.
7. Joker
Many Akshay Kumar fans may have heard of "Joker" but due to creative differences, Kumar never promoted the film and it had a quiet opening. It is a science fiction comedy that paired Kumar with Sonakshi Sinha again. Kumar plays a scientist and when he hears his father is ill, he and his girlfriend Sinha return to their small town to find it invaded by aliens.
The film lacks a substance in it's plot and it's neither funny nor interesting. Just erase this film from your memory, we're sure Kumar has.
8. Tarzan The Wonder Car
"Tarzan the Wonder Car" is a strange film where a young mechanic, Raj (Vatsal Seth), buys an old car with his father's soul trapped in it because his father's partners had thrown the car into the ocean with Raj's father trapped inside. Raj's father had lovingly named the car Tarzan but Raj renames it DC in honor of his dad Deven Chaudhary.
Raj falls for Priya (Ayesha Takia) the daughter of his father's killer and the rest of the story is ridiculously predictable. The car that comes to life helps Raj find his father's killers and get the girl.
This movie was meant to launch a car named Tarzan as well but since the film did so poorly the car launch was also cancelled—it was that bad.
9. Boom
"Boom" was actually Katrina Kaif's first movie, she played a model—how original. The story is about three friends who are models, the trio get trapped in a chase against gangsters who blame the girls for losing their diamonds. Amitabh Bachchan, Jackie Shroff and Gulshan Grover play three brothers who are gangsters. The plot alone is making me queasy, definitely don't watch.
10. Deshdrohi
It stars Kamaal R. Khan, do I even need to elaborate? Don't even bother.
11. Raqeeb
After dropping all that sex appeal in "Aashiq Banaya Aapne" Tanushree Dutta turns femme fatale for "Raqeeb." Dutta plans with her boyfriend to kill her husband for his money but things go awry as her husband comes to know of her plans. This film's attempt at suspense is tragic, Rahul Khanna is the only positive in this mess.
12. Fool N Final
"Fool N Final" stars Ayesha Takia and Shahid Kapoor in a romantic comedy surrounding stolen diamonds. The film also features Sunny Deol, Johnny Lever, Paresh Rawal, Vivek Oberoi, Sameera Reddy, Jackie Shroff, Arbaaz Khan and more. The many mishaps are kind of funny to watch, this film is essentially one of those mindless comedies. It is highly incoherent and even a special appearance by Mike Tyson couldn't save this misadventure.
13. Sunday
Ayesha Takia wakes up Monday morning not remembering anything that happened on Sunday, It seemed that she had been roofied at a club and the possibilities of what happened on the missing Sunday take a dark turn as it looks like Takia may have been involved in a crime. Of course there's a love story involved between Takia and Ajay Devgn, a crooked cop who Takia's mother had set her up with. The film had some funny comic moments, a few decent songs but overall pretty forgettable. "Sunday" is a film to watch on a lazy Sunday when you don't have anything better to do.
14. Sankat City
I'm sure you've never heard of "Sankat City" but this dark comedy isn't too bad. It's about two thieves who unknowingly steal a car with millions of dollars in it belonging to a powerful gangster. They hide the cash but get caught trying to resell the car. Unfortunately, due to an accident the thief who hid the cash loses his memory and they must figure out where he hid the money before the gangsters kill them. It's pretty funny, so check it out next time you sit down for a night at home.
15. Humko Tumse Pyaar Hai
"Humko Tumse Pyaar Hai" is a far-fetched story of a beautiful blind girl named Durga who is known for her pottery in a little village. First she is saved by Rohit who falls for her and when her mother dies, Rohit agrees to marry her and helps her get eye surgery before they marry. Sadly, Rohit is killed before her bandages open, so she never see's him and the doctor who performed the surgery takes Durga in as his daughter. The adopted father-daughter duo go to Switzerland for treatment.
This lucky girl catches the eye of a rich businessman, Raj, who falls in love with her as well. In a twist, it turns out that Rohit was not dead but in a coma, and he is Raj's best friend so Rohit is shocked to see Raj marry his love Durga but since Durga has never seen Rohit she doesn't know that it is him.
Full of exaggerated drama, inconsistent plot without any real substance, this movie was a flop, I'm sure you've never even heard of it.
16. Rules: Pyaar Ka Superhit Formula
"Rules: Pyaar Ka Superhit Formula" is a sweet teenage romance where a wise grandmother teaches her granddaughter Radha, a photographer's assistant, 5 rules of attractions so she can catch the eye of the man of her dreams, supermodel Vikram. Of course the rules work brilliantly, but Vikram's girlfriend and Radha's guilt at feeling like she's used Vikram causes problems.
It's cute, lovable, has some interesting subplots, good acting and a ensemble with good chemistry. It is a bit of chick flick, so it might not be something that interests everyone, but definitely check it out.
17. Fun2Ssh: Dudes in the 10th Century
You don't even want to know the nonsense that happens in this film but hey, someone thought it was good enough to make. "Fun2ssh" is a film where the lead characters go back in time while running away from cops who think they have stolen an ancient crown from an auction.
They travel back to the 10th century, which at first they don't believe but they realize they need the same crown from its original owner to return home.
What a thrilling adventure…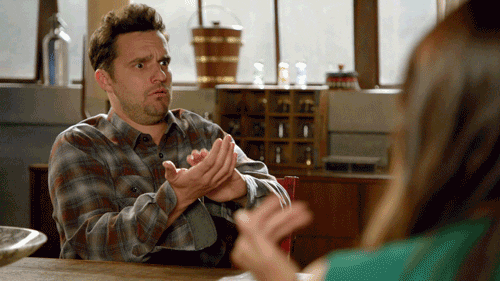 Yup, it's a real film, and I've seen it more than once—don't ask me why.
18. Yeh toh Two Much Ho Gaya
Jimmy Sheirgill plays twins Mann and Mohan. Mann unknowingly beats up the younger brother of Thailand's biggest don because he was bothering Mann's girlfriend, played by Bruna Abdullah. To escape from being hunted by the don, played by Arbaaz Khan, Mann heads back to India, but his twin Mohan heads to Thailand to bring home Mann. This switch has everyone confused and audiences bored.
Though Sheirgill does an amazing job with the double roles and both leading ladies Abdullah and Pooja Chopra are glamorous, this film does nothing to really entertain.