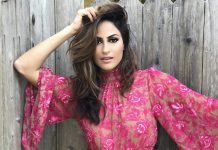 For Ami Desai, representation and fashion have always gone together. After the former journalist began working as a stylist she quickly developed a reputation...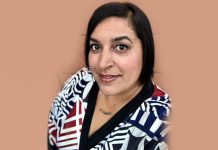 "The Good Doctor" broke all norms when it debuted on ABC last fall, the same network that proudly carries "Grey's Anatomy" on its shoulder....
South Asians actors are really getting a chance to finally show off their talent on TV, thanks to a rise in desi characters this...
The Indo-Guyanese and Mexican singer Alyssa Raghunandan has created a stir ever since her "American Idol" audition almost two weeks ago. Her soulful rendition...
Well-written and developed South Asian characters on television was a rarity even just a few years ago, a fact that didn't go unnoticed for...
South Asian representation at last night's Academy Awards was shouldered almost entirely by Kumail Nanjiani. The actor attended the ceremony with his talented wife,...
As a gigantic fan of the Marvel Cinematic Universe, I couldn't wait to watch "Black Panther." The movie was all kinds of glorious. In...
When we talk about representation and diversity on television, we often point out only what we see on-screen. While there has been a rise...
You must've wondered what it would be like to read a group text of sorts with all your favorite heroes? Well, for South Asian-Americans,...
In the recent episode of "The Big Bang Theory," Kunal Nayyar's on-screen persona Rajesh Koothrappali faced the biggest challenge yet: how to be himself....