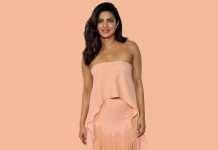 Priyanka Chopra sure knows how to command the attention of any room she is in, whether its on "Tonight Show with Jimmy Fallon," "Good...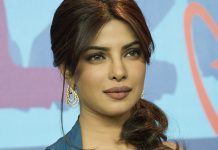 From almost the moment Meghan Markle and Prince Harry announced their engagement, rumors began to swirl about who the Suits star and humanitarian would...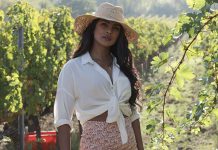 When we last saw Alex Parrish — the FBI trainee-turned-CIA operative played by Bollywood superstar Priyanka Chopra on Quantico — she had, as usual,...
This week in Bollywood we've got a few comebacks in the works: Priyanka Chopra makes her return to Bollywood, and Madhuri Dixit-Nene and Sanjay...
In the last few years, Indian cinema's talented actors have ventured into Hollywood, grabbing headlines with their work. Priyanka Chopra's big move when she...
Workaholic international superstar Priyanka Chopra has managed to build a successful career in two parts of the world. The actress hasn't even wrapped shooting for...
Here's what happened this week in Bollywood: Alia Bhatt's new trailer came out and is goosebump worthy, Amitabh Bachchan and Rishi Kapoor are back...
Neal Chatha aka The PropheC, has found his biggest fan in none other than superstar Priyanka Chopra! The continuous pinging of messages from friends and fans...
Priyanka Chopra, the reigning queen of global success, continues to dominate. Over the weekend, the actress was in Park City, Utah for the Sundance...
Bollywood powerhouses Priyanka Chopra and Madhuri Dixit Nene are working together to bring us our next favorite comedy show. Chopra, Dixit Nene, and her husband...