The past few years have seen a surge of new books for young people by authors of South Asian descent and May is no exception. With some of the most buzzed-about middle-grade and young adult novels coming out in the coming weeks, one of our biggest decisions is deciding what to read first.
Here are the May 2018 releases we are adding to our rapidly growing to-read list.
Amal Unbound by Aisha Saeed
Though she is only 12, the studious and thoughtful Amal is no stranger to adult responsibilities. As the oldest in her family, she is used to taking care of her younger siblings and running the house when her pregnant mother is too sick to do so. Despite all of this, the heroine of Aisha Saeed's first middle-grade novel is mostly content with her life in her small Pakistani village. She especially loves going to school and helping her teacher Miss Sadia run things.
But everything in Amal's life abruptly changes when she inadvertently insults a member of the Khan family, the most powerful landlord in the village. As her punishment, Amal is forced to leave her family and work on the Khan estate as an indentured servant. But as she learns the ins and outs of servant life, Amal also discovers the extent of the Khans' corruption. She also realizes that she is the one who can put a stop to it.
Amal Unbound will be released on May 8. Pre-order your copy here.
Ramayana: An Illustrated Retelling by Arshia Sattar
Noted scholar Arshia Sattar will be releasing a child-friendly version of the Ramayana with this new illustrated book. With illustrations by Sonali Zohra, this new version will bring the Hindu mythological story of Rama and Sita to a new audience.
Order your copy here.
My So-Called Bollywood Life by Nisha Sharma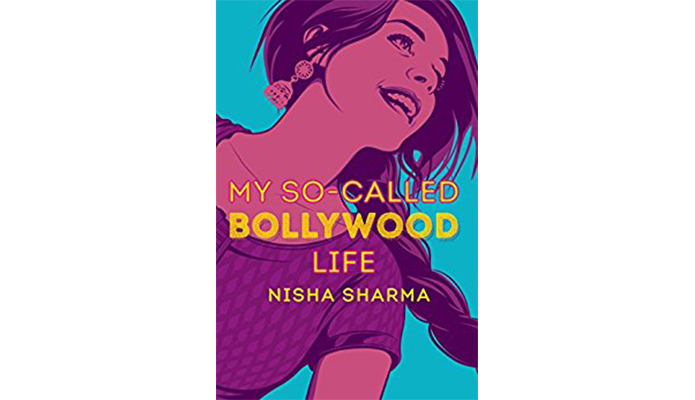 With a title like My So-Called Bollywood Life, readers know that they are in for a juicy teen dramedy. In Nisha Sharma's debut novel, readers meet Winnie Mehta, a teen who is at a bit of a crossroads. Because a Hindu pandit had declared that Winnie would meet the love of her life before her 18th birthday, Winnie just assumed that her longtime boyfriend Raj was her future husband. Needless to say, she's then shocked when she discovered he was cheating on her with a girl from their neighborhood. Winnie is then forced to examine her life and script her own Bollywood ending.
Check out this buzzy new novel here.
From Twinkle, With Love by Sandhya Menon
Author Sandhya Menon follows up her bestseller When Dimple Met Rishi with her new novel From Twinkle, With Love. Twinkle is an aspiring teen filmmaker who is just waiting for her big break. That's why she jumps at the chance to direct a film for an upcoming film festival when fellow fan Sahil Roy asks her to. Twinkle is also eager to join the project because she hopes that it will bring her closer to Sahil's dreamy twin brother Neil.
Told through a series of letters Twinkle writes to her favorite female filmmakers, From Twinkle, With Love is a moving look at a creative teen's coming of age.
Order your copy of this May 22 release here.
In case you missed it, also be sure to check out our list of South Asian novels that would make great romantic comedies.