Lily Ki, often known as LilyPichu, is a South Korean-American YouTuber and Twitch streamer who usually posts highlights of her live streams on her YouTube account. Lily primarily broadcasts games and Just Chatting material on Twitch.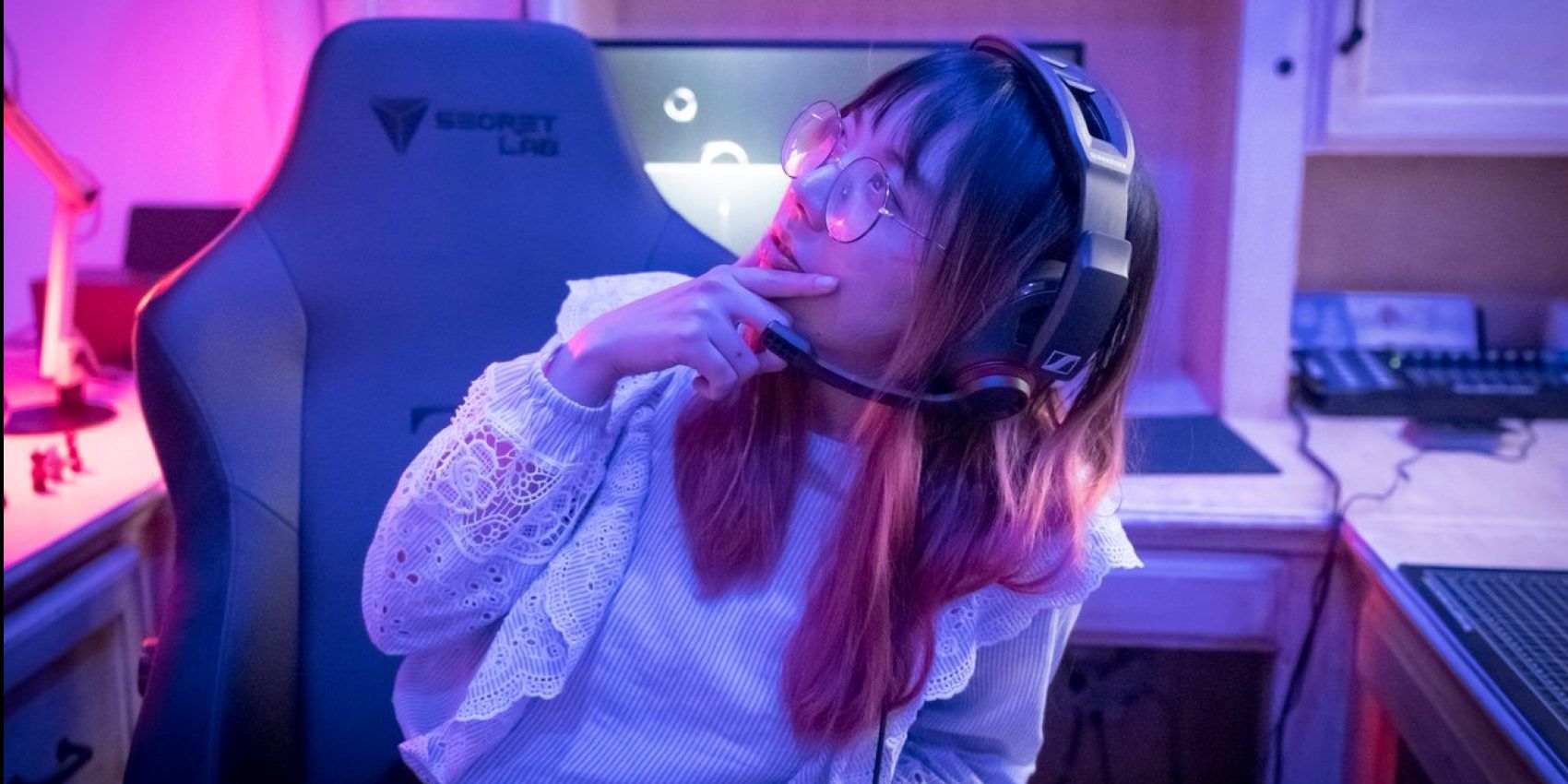 Lily is one of four content creators who make up Offline TV. She is originally from New Jersey, but she now lives in California at the Offline TV house.
LilyPichu: About Her Life
Lily was born in California on November 20, 1991, and was raised with her younger brother, Daniel. Her parents are immigrants from Korea.
She used to like singing and dancing as a youngster and was generally well behaved. Her parents, rather against her preferences, put her in a piano class when she was four to five years old. She started having troubles at school when she was in the fourth grade. She had been the victim of petty bullying and had low self-esteem. She didn't have many friends, so she would frequently have her lunch in the restroom stall rather than with other pupils.
Lily's YouTube account began with videos centered on music and parodies of other songs. Lily also created animations around this time that were comparable to those seen on other animation channels such as TheOdd1sOut. Lily talks about her life and other topics in these animations. Lily joined Offline TV in 2017, along with other internet personalities such as Pokimane and Scarra.
Lily began dating Albert Chang, who was a member of the group and was known online as slightly musical, while they were on Offline TV. Chang and Lily, on the other hand, split up in November 2019 after he cheated on her. Chang abruptly departed Offline TV following the breakup.
Michael Reeves, an American YouTuber, joined Offline TV a month after the breakup. Onstream, the two would begin to deepen their connection on many occasions, including the international premiere of Bad Boys for Life in February 2020. Not long after, Reeves began dating Lily, and other members of the Offline TV house verified their romance on their feeds.
Fun Facts About Lily Pichu
Being super lowkey about her life, the star rarely talks about her personal life in public. So here are some fun facts about LilyPichu you may or might not know:
Lily is able to imitate Nintendo characters like Toad and Pikachu. Temmie is the name of Lily's pet dog, and her name is derived from the term "temporary." Pichu can speak in Korean and Japanese to a limited extent.
Lily is also cousins with OR3O, a fellow YouTuber and artist, and she participates in the English dubbing for Bushiroad Global's D4DJ First Mix, where she is portrayed as Muni Ohnaruto.
LilyPichu's Rise To Fame
On March 5, 2006, Lily launched her YouTube channel. On June 13, 2010, she posted her debut video. It's called 'Rammus+Annie nyoroon,' and it's a short comedy starring two characters from the 'League of Legends,' Rammus and Annie. It didn't take her long to build a devoted following, which only grew with time.
Her voice has a particular tone to it. It has a sweet and tranquil tone to it, which is typical of a female anime protagonist's voice. When Lily was at school, she didn't have any issues with her voice, according to her. She was quiet, soft-spoken, and sat in the back of the class most of the time. Others simply did not care when she did talk.
Her voice has been compared to that of Fluttershy from "My Little Pony." She can, however, deepen her voice and make it seem more mature as a great voice actress, as she did in her cover of Kyun Vampire Girl. Currently, each of her postings on her primary channel has hundreds of thousands of views.
Playing the melodica while following random cosplayers, "I'll Quit LoL", a parody song, and "the deepest voice I can do 8D" are some of her most popular videos. Her videos usually feature gameplay as well as piano adaptations of anime and video game music.
LilyPichu Dating Life
Until 2019, LilyPichu aka Lily Ki was in a public relationship with Albert 'Sleightlymusical' Chang, a fellow Offline TV member. However, according to sources, Chang was "unfaithful" in the relationship that he eventually accepted, resulting in a lengthy separation. Following their split, the Twitch star is alleged to have started dating YouTuber Michael Reeves.
LilyPichu addressed the rumors when she posted a Vlog on her YouTube account titled "We are dating now, right?" The adorable video depicts their friendship and how they share a chuckle. They're also seen holding hands, going out, and having a good time in the cheerful stream.
Lily approaches Reeves near the end of the film to inquire whether they are dating, and he responds by taking her hand in his. Since then, the couple appears to have been dating, and there are numerous photos of them together on social media.
Fans are hoping that the couple will stick together until the end and that they will be able to see them share some intimate moments. Both LilyPichu and Reeves are incredibly talented people.
LilyPichu is a well-known League of Legends Twitch streamer, as well as a musician and YouTube personality with a channel full of cartoons, vlogs, songs, art, and piano covers. Michael Reeves, on the other hand, is a YouTuber and former software contractor who specializes in programming and technology material.