Funimation or Crunchyroll: which is better for watching anime? Many otakus wonder about this at the start of each new anime season. The distribution of anime has altered as big streaming services such as Netflix, Amazon Prime, and Hulu has become the norm for watching your favorite films and episodes. More and more titles, both old and new, can be discovered on the major streaming platforms.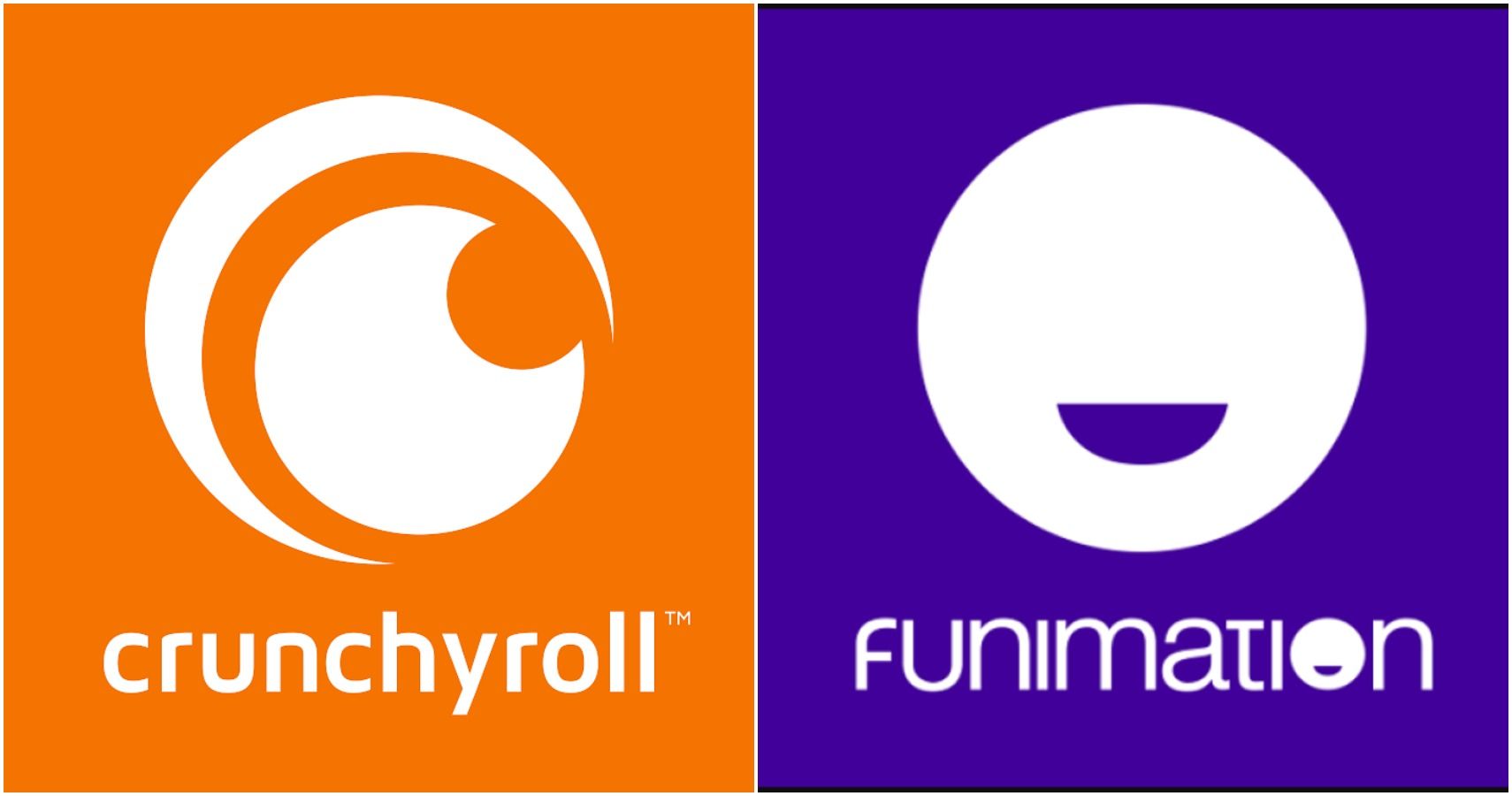 Although there are more legal ways to watch anime outside of Japan than ever before, the relevance of anime-only streaming services like Crunchyroll and Funimation is not diminished by the presence of anime in non-anime-exclusive venues. After all, they're still the best option to get a large number of anime titles in one spot.
Crunchyroll vs Funimation: Comparison of Dubbings
While anime can't teach you how to speak Japanese in the sense that real Japanese people do, it can be a useful tool for practising and acquiring phrases if you are interested in learning the language. Funimation, on the other hand, is the obvious winner for consumers who prefer their anime dubbed. Crunchyroll may have dubs and voiceovers for a limited number of works, with Blue Exorcist, Durarara!!, and Fullmetal Alchemist: Brotherhood being among the most well-known.
On November 2020, they stated on their FAQ page that they are working on providing more dubs in the near future, but the most of their works are still in Japanese with English subtitles.
On the other hand, Funimation is known for their dubs. Hundreds of anime titles with English voiceover are accessible in their library, and they are frequently available shortly after an anime episode is released. Covid has slowed down their dubbing activities, as has been the case with other creative sectors, but they remain the go-to for individuals who want to see anime in English as soon as it is released. Funimation wins this comparison.
Crunchyroll vs Funimation: Simulcasts Comparison
Crunchyroll has a good selection of simulcasts, which are works that air on Crunchyroll at the same time as they do in Japan, with between 4 and 10 simulcasts available everyday, depending on the day of the week. Of course, there is no such thing as a perfect simulcast, but Crunchyroll simulcasts are frequently available within an hour of the anime's initial broadcast in Japan – not a long wait, though in certain situations you may need to wait up to seven hours.
Funimation also features a large number of simulcasts that are accessible just hours after the original release. Funimation's own unique feature, SimulDub, makes it competitive in this category.
If you're simply interested in dubs, we've previously stated that Funimation is the best place to go. SimulDub takes it a step further by guaranteeing that the dubbed programming is available within weeks of the original Japanese broadcast. Funimation's premium subscribers have access to this feature.
Of course, "a few weeks later" isn't the same as "simultaneous," but the ability to give the voiceover on such short notice is still noteworthy. So, a point for Funimation.
Crunchyroll vs Funimation: Comparison of Subtitles
What about those who would rather listen to the original whenever possible? If you rarely watch dubs and prefer the original Japanese, keep in mind that Crunchyroll and Funimation display the English translated text differently: whereas Crunchyroll utilises regular subtitles with no background that are customisable and often unobtrusive, Funimation uses closed captions.
Users of the Funimation app may be particularly annoyed by this, as the subtitles' distracting, black background cannot be changed from within the programme. Because visuals are so crucial in anime, it might be aggravating to be unable to see a portion of the screen due to a dark background. In that case, Crunchyroll gets a point.
Crunchyroll vs Funimation: Comparison of Catalog
Both Funimation and Crunchyroll have a solid selection of anime, including some exclusives, depending on what you're looking for. However, some may argue that Funimation's focus on dubs may work against them when it comes to the streaming services' archives. Crunchyroll, after all, offers over 1200 series, and Funimation has far fewer.
Another significant distinction is that Crunchyroll is not exclusively dedicated to anime. They have a variety of live-action and J-dramas, including the Death Note live-action.
Given that Crunchyroll focuses on newer, trendier titles, Funimation does not leave live-action viewers completely without options, and it is still a fantastic place to watch older anime like Cowboy Bebop. Furthermore, Funimation has more information on each of its anime, which is a nice bonus.
Crunchyroll is typically ranked as the preferred streaming site in numerous areas where anime fans discuss and exchange opinions, such as Reddit, because of its wide and abundant material. Crunchyroll also includes a manga and clothes store, making it the ideal destination for admirers of Japanese culture who don't require dubs, therefore it easily wins this round. So, a point for Crunchyroll.
Crunchyroll vs Funimation: Advertisement
New users can get a free trial on Crunchyroll and Funimation. You can then select whether you want to pay a monthly fee to receive all of the perks they have to offer.
Both streaming services are, however, still available for free. In such scenario, your access is restricted, and you will not be able to watch new episodes as they are released. Furthermore, people who watch Crunchyroll or Funimation for free must endure advertisements. Even so, this is a convenient way to legally stream your favourite anime titles for occasional rather than habitual anime fans. We're going to call this a tie because they both do the same thing with the ad.
Crunchyroll vs Funimation: Comparison of Rates
Cruchroll's normal subscription has recently been increased to $7.99 per month to reflect the increased services and variety it now provides. Viewers can subscribe to other cartoon channels such as Cartoon Hangover, NickSplat, and others for $9.99. Users can also obtain discounts at the MunchPak and Right Stuff Anime stores for a monthly fee of $14.99.
The monthly pricing for Funimation is $5.99, but for an extra $2 a month, consumers may enjoy up to five simultaneous streams, store specials, and offline mobile downloads. You also get two rentals and an anniversary gift each year for $99.9 per year.
Although Funimation offers a cheaper choice, Crunchyroll offers a considerably larger library for a little more money, as well as manga and other merchandise. So, while it's somewhat more expensive, it feels warranted, making it difficult to say which is the better deal. Funimation gets a point because all of its alternatives are less expensive, while Crunchyroll comes close because of its variety.
Conclusion
When it comes to deciding between Crunchyroll and Funimation, the answer isn't always clear, as both are popular anime and other Japanese media streaming sites. Both have advantages and downsides, but this list should hopefully help you make an informed decision based on your desired experience.
According to conversations in online fan communities, the decision frequently boils down to what you value most: a huge variety with subtitles, or a nice but restricted selection, mostly dubbed in English. As someone whose first language isn't English, I prefer to watch the original whenever possible, and I find it difficult to comprehend complaints about subtitled shows being difficult to "read."
Crunchyroll appeals to me because of its diversity and the authenticity of listening to the original Japanese, although many viewers, naturally, prefer dubs when they can get them. Ultimately, it is a matter of personal preference. Thankfully, both provide a free trial and plenty of additional free features, so you should be able to make the most of both.