The Grammy Awards are a chance for the year's top performers to show off their vocals, musical achievements, and, of course, their extremely crazy clothes to the rest of the world. The stars at the Grammys appear to bring more than just their talents to the concert, from the internet-breaking green Versace gown to sensual near-naked styles that astonished observers far and wide.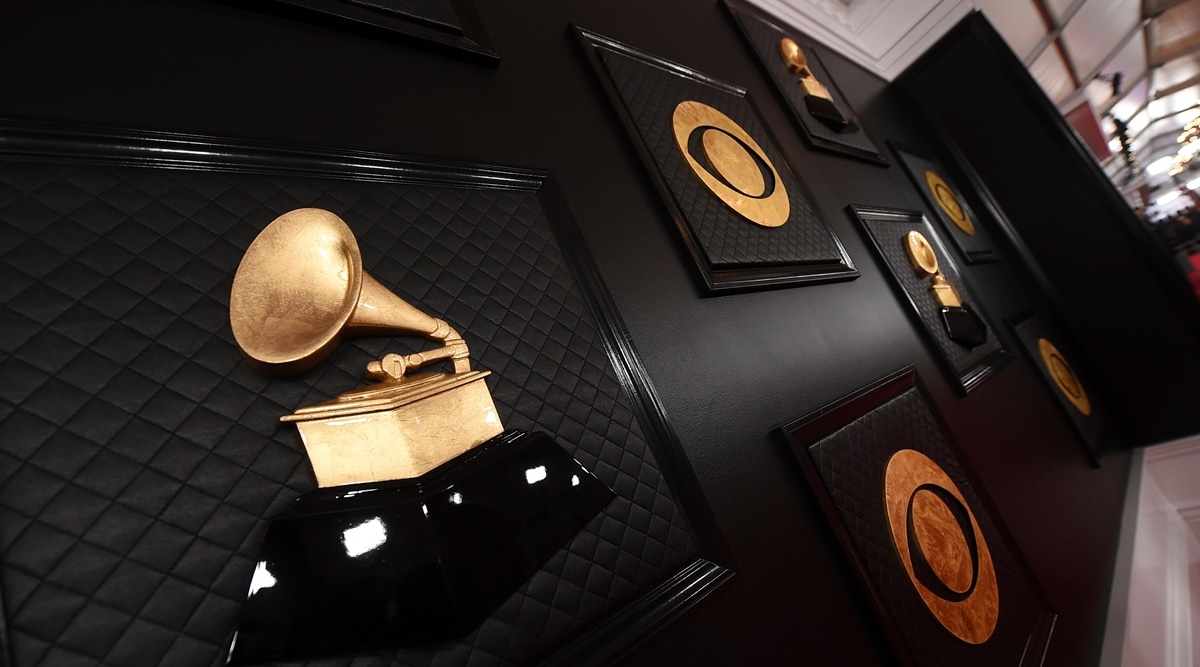 We dug through the photos to bring you the most memorable fashion moments from the big night that astonished, shocked and absolutely surprised us. When the fashion and music sectors collide, something spectacular is certain to happen, and that's all we can hope for at this year's virtual show. Here are the 30 best Grammy looks of all time.
20. Cindi Lauper, 1984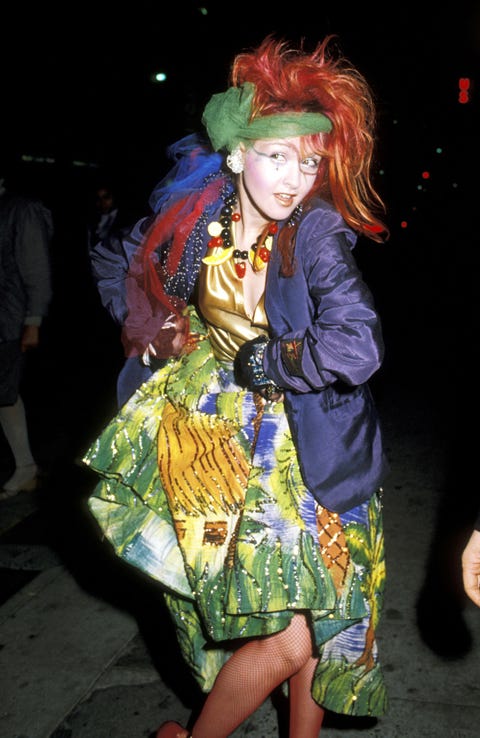 Cyndi Lauper keeps things wacky in a '80s colour and print mash-up.
19. Grace Joes, 1983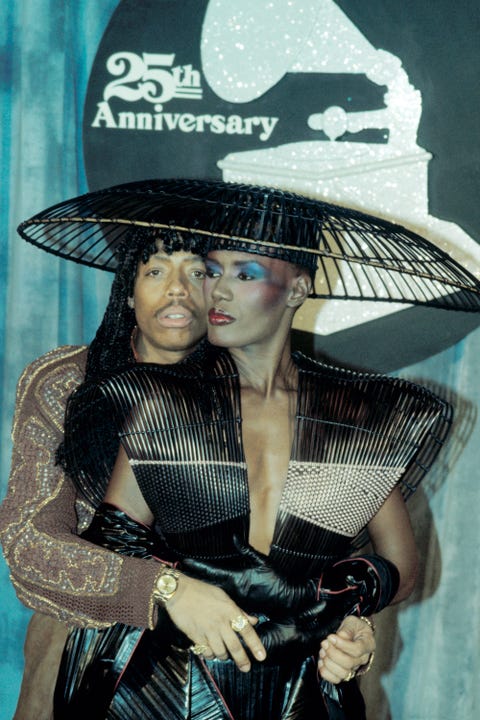 Grace Jones is the one who brought avant-garde dress to the Grammys. In an extra wide-brimmed hat and matching black leather attire, the singer shut down the red carpet for the award show's 25th anniversary.
18. Naomi Campbell, 1991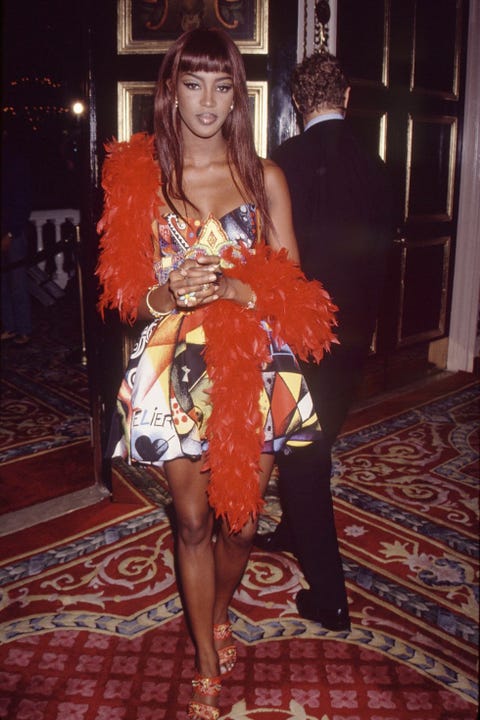 Naomi Campbell graced the music awards show in a bright little dress and a red feather boa, delivering a great '90s fashion moment.
17. Mariah Carey, 1993
Mariah Carey donned a head-to-toe red strapless dress, stiletto heels, and a matching tiny bag to look like a '90s fantasy.
16. Mary J. Blige, 1996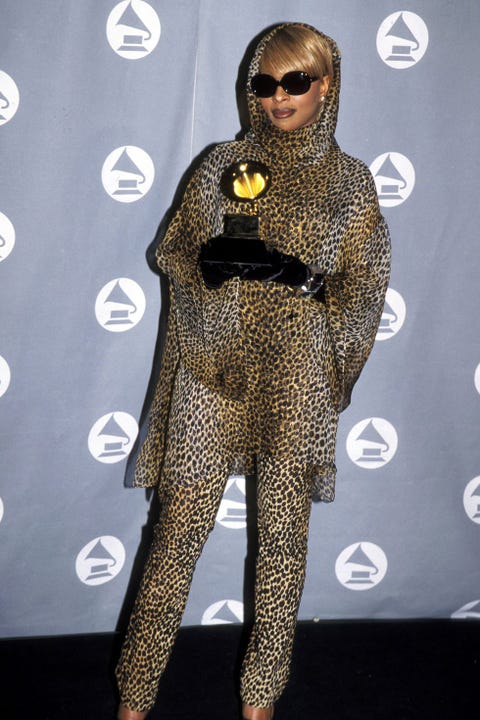 Embrace the renowned leopard-print aesthetic from head to toe. At the 38th Annual Grammy Awards, Mary J. Blige wowed the audience with her performance. Inside the concert, she wore black sunglasses and leather gloves like a boss.
15. Faith Hill, 1999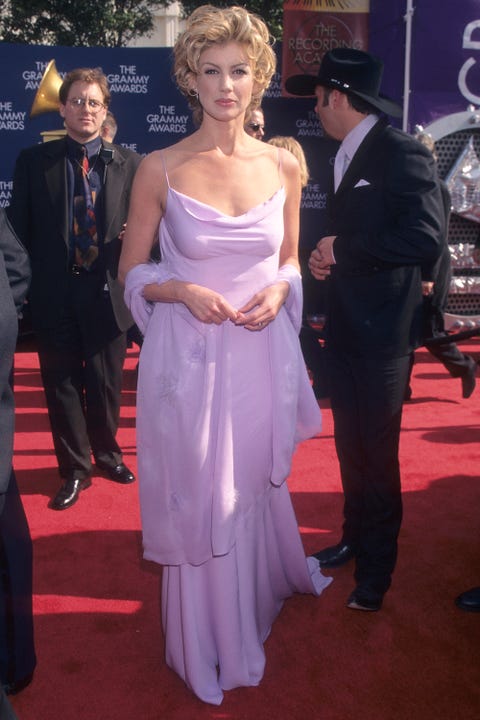 Faith Hill wore a lilac gown with a matching shawl that looked like it came straight out of a '90s rom-com.
14. Jennifer Lopez, 2000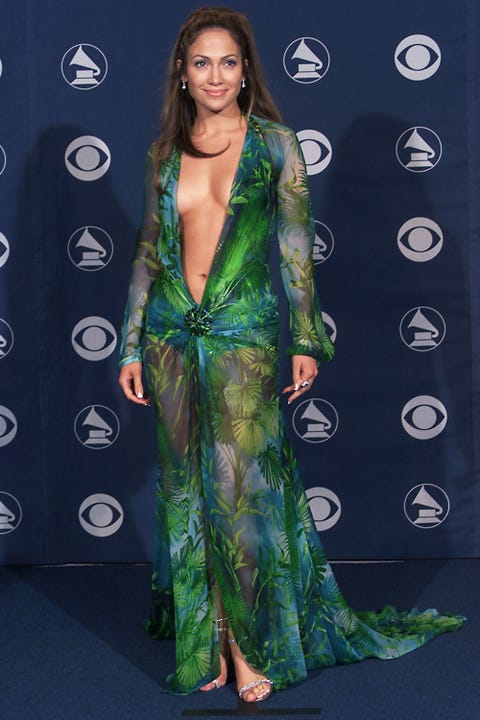 Jennifer Lopez's plunging Versace gown, which essentially created Google's Image search, is one of the most memorable red carpet costumes of all time. The belly-button-baring gown was one of the most scandalous on the red carpet at the time, and it is still one of the most iconic to this day.
13. Christina Augilera, 2001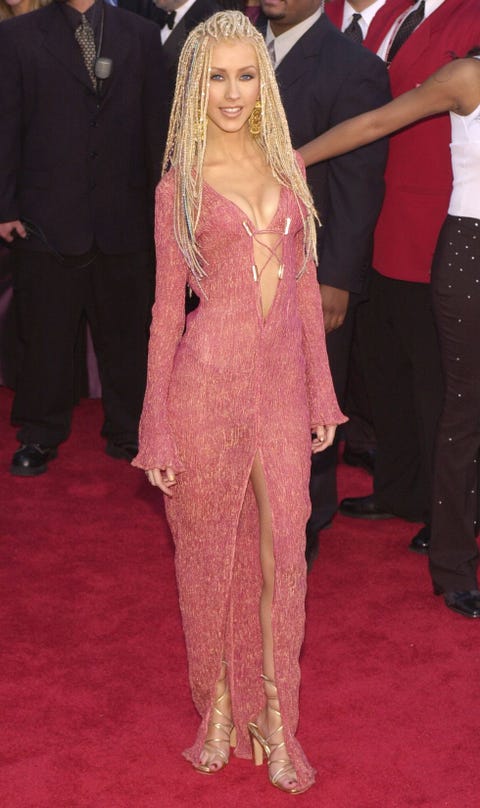 Christina Aguilera debuted a fresh look and boho-esque pink gown on the red carpet at the 2001 Grammy Awards, ushering in her new "Xtina" period.
12. Lady Gaga, 2010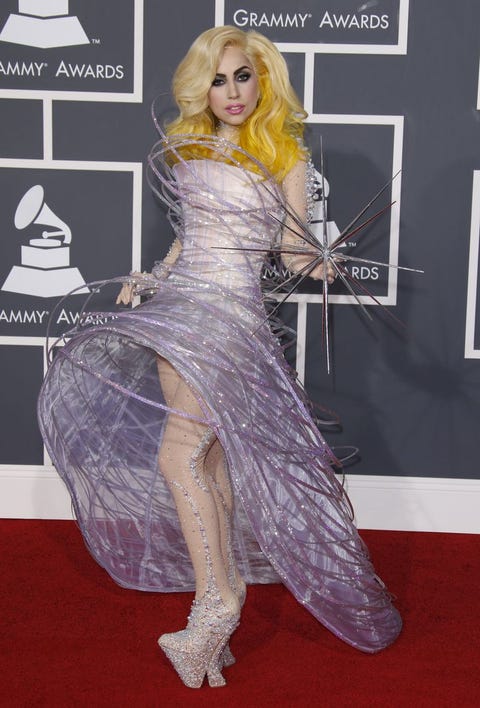 At the 2010 Grammy Awards, Lady Gaga went for an unorthodox red carpet appearance, giving us a true Gaga fashion moment. The singer wore Armani Privé's sculptural, space-like ensemble and bejewelled platform heels.
11. Nicki Minaj, 2012
Who can forget Nicki Minaj's appearance at the 2012 Grammy Awards with Pope as her date? The rapper was dressed in a crimson satin Versace robe with the house's famous Medusa head embroidered on it.
10. Katy Perry, 2014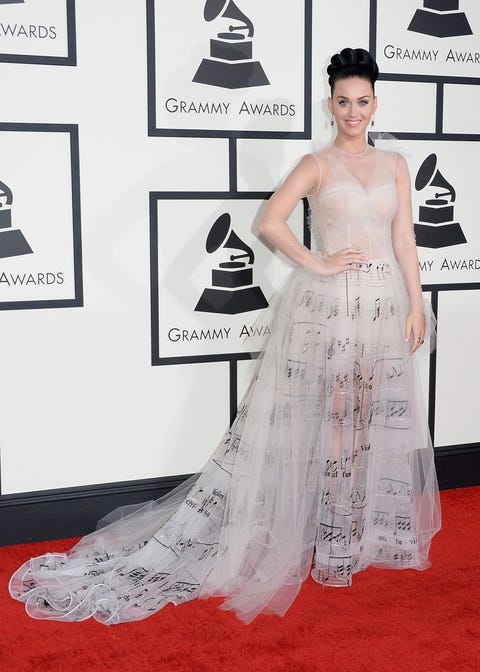 Katy Perry wore a gorgeous Valentino Haute Couture gown with music notes embroidered on it for the event.
09. Kanye West, 2006
West, who isn't afraid to make daring design decisions, made quite an impression in his lavender tux. However, as pastels become more popular, this aesthetic will be less daring in 2021. That night, the rapper won three awards, including Best Rap Album.
08. Dua Lipa, 2021
Dua Lipa looks breath taking at the Grammys 2021 night with Versace and BVLGARI jewelry.
07. Taylor Swift, 2010
Taylor Swift looks stunning on the red carpet in a glittering Kaufman Franco gown, which she altered with a steely blue colour and a notched, off-the-shoulder neckline.
06. Ariana Grande, 2020
The singer wore a handmade Giambattista Valli gown fit for a princess to finish off a fantastic two years.
05. Rihanna, 2017
The singer's custom Armani Privé suit was a show-stopper once again, as she was up for eight Grammys that night.
04. Destiny's Child, 2001
Tina Knowles designed their outfits. In fact, Knowles was responsible for all of the group's classic outfits. The girl group won statues for their song "Say My Name" that night.
03. Britney Spears, 2000
For "… Baby One More Time," Spears was nominated for Best New Artist and Best Female Pop Vocal Performance at the Grammys that year. In a sophisticated, classic ensemble, she also wore a Randolph Duke gown with an Oscar de la Renta stole.
02. Tony Braxton, 2001
Richard Tyler designed Braxton's loincloth-like gown, which is essentially two pieces of fabric linked together by a sparkling strap. When she won her sixth Grammy for "He Wasn't Man Enough," she was wearing it.
01. Beyoncé, 2017
Grammy is not all about red carpet outfits but dresses overall too. So, here is Beyoncé's iconic 2017 Grammys outfit.
Dundas shared sketches of the outfit on Instagram, stating "the very first #peterdundas eponymous collection look exclusively crafted for our muse queen Bey" and announced "the very first #peterdundas eponymous collection look specially made for our muse queen Bey."
So, here's our  list of 20 best Grammy looks of all time. Hope you enjoyed reading the article. Stay tuned for more.