Multiple PS5 restocks were seen last week, and we're starting this week with replenishment from Sony's PlayStation Direct. Some lucky folks received email invitations on Monday, allowing them to purchase a PS5 directly from Sony on Tuesday. The refill begins at 12 p.m. PT (3 p.m. ET), and Sony normally opens the store to the public two hours later, though this does not always happen. If you're wondering how people were able to acquire exclusive access to purchase a PS5, keep reading to find out.
Pre-orders for the PS5 in India lasted only a few minutes, owing to a supply shortfall. So, when will the PS5 be available for pre-order? How do I make a reservation for PS5? Where can I get a PS5? Continue reading to find out more.
How to get a PS5 from PlayStation Direct?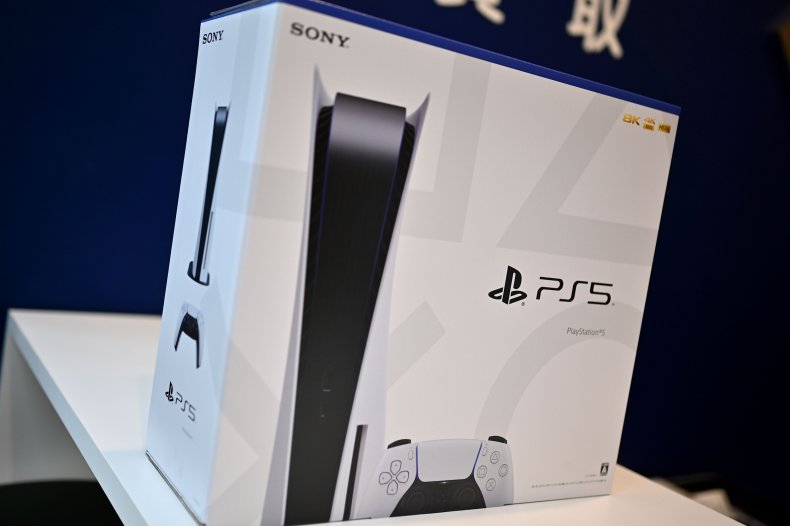 PlayStation Direct continues to be the retailer with the most frequent PS5 restocks, with drops occurring frequently in the afternoon and requiring consumers to queue for a chance to purchase a console. If you don't get one right away, joining the list is still a good idea, since some patient and lucky customers may receive a priority access email from Sony. The business hasn't revealed all of the information concerning these PS Direct emails, but you'll need to sign up for Sony marketing emails, have a PS Plus subscription, and be linked into your PSN account to receive them. If your luck is on your side, Sony may send you an invitation to purchase a PS5.
When you're in a line, one thing to keep in mind is how much time it says you have until you reach the front. The shorter the better, however this isn't always the case. Once you're in a line, share the URL with your other devices, such as your phone, to improve your chances. Ensure that each device has a unique IP address (such as having your phone on its mobile plan while your computer uses your home Wi-Fi). This may boost your chances because your other device will be placed in a separate queue that moves at a faster rate. Even if you don't obtain a PS5, as previously stated, you may be eligible for a pass to purchase one on the next round.
What are some helpful tips for finding a PS5?
While large stores like Walmart, GameStop, Amazon, Target, and Best Buy don't normally give much notice before a refill, logging on exactly as inventory lowers is your best bet for getting a PS5. Even so, nothing can be assured, but there are steps you may take to increase your chances.
First and foremost, do not wait for a PS5 inventory drop signal. Daily, if not many times a day, check the links at major merchants for stock changes. If the PS5 becomes available, go all-in with as many browsers and devices as feasible. Open the retailer's page with Chrome, Firefox, or Edge on a desktop, for example. Then repeat the process on your smartphone and tablet.
Second, if you're going to try to get a PS5, create accounts at the various merchants and make sure you're already logged in. Ensure that all of your shipping, billing, and payment information is current on any device you can buy from, whether it's a laptop, desktop, or phone. This speeds up the checkout process, which is important because shops' websites can quickly become overburdened, causing individuals to miss out on a PS5.
Where else can I buy a PS5 if I'm willing to pay extra?
If you're starting to crack and thinking of getting a PS5 right now (and we know the pressure is on with the number of big PS5 games set to launch in the coming months), you can, but at a hefty markup on sites like eBay and StockX. We've seen PS5 units going over $1,000 on eBay, for example. We believe it is worthwhile to wait and get the PS5 at full retail pricing.
 Places to Check for PS5 Restock Updates
Here are few places where PS5 maybe restocked.
By clicking the sub-heading above, you can check Walmart's inventory on the $400 Digital Edition, or you may try to acquire the $500 PS5 with Blu-ray.
You may see Amazon's website for the $400 Digital Edition by clicking the link on the subheading, or you can wait in line for the $500 PS5 with Blu-ray.
Best Buy is selling the PS5 with Blu-ray for $500 and the Digital Edition for $400. (which you can find by clicking the link on the sub heading). On its PS5 landing page, the shop is also selling a variety of accessories.
Both the $400 Digital Edition and the $500 PS5 with Blu-ray are available at GameStop. GameStop also sells a full selection of PS5 peripherals, including the $100 Pulse 3D wireless headset.
Multiple bundles are available on Newegg's PS5 page, including additional controllers and games in addition to the console. By clicking the link above, you can see the many alternatives.
The PS5 with Blu-ray is $500 at Target, as is the PS5 Digital Edition, which you can find by clicking the link above.
If you really can't wait for Sony to get its act together and flood the market with PS5 inventory, eBay is a quick way to get your hands on one right now. As a result, let me restate our recommendation: No PS5 is worth hundreds of dollars more than the retail price, but if you buy from an eBay reseller, you'll have to do just that. On eBay, the average PS5 price is around $850.
OK, you've checked all of the online and brick-and-mortar stores, and you've chosen to pay upwards of $300 for this pet as quickly as possible. We have to tell you as your friends: Don't do it. If you don't want to listen to us, try StockX, an eBay alternative that earned a reputation for itself in the secondary market for sneakers and luxury goods. The PS5 was hanging about $700 the last time we checked.
Why is PS5 so hard to Buy?
Given here is a descriptive video by The Infographics Show. It might help you to know why exactly PS5 is one of the hardest consoles to find for sale, let alone buying.
Months after its release, Sony's newest platform is still hard to come by. The fact that scalpers are deploying bots adds to the challenge, and the global chip shortage continues. Sony claims to be aware of the issue and is working on a solution, but the situation remains difficult for the time being.
In May, Sony Interactive Entertainment CEO Jim Ryan told Wired, "We're trying as hard as we can to improve that problem." "We expect output to increase during the summer and into the second half of the year, and we expect to see some sort of return to normalcy in terms of supply and demand during that time."