Google Duo has exceeded 5 Billion downloads on Play Store. Here are some reasons for the increasing growth of the App!
The past two years have shown a lot of Hardships to the world. Everyone being stuck in their house away from their loved ones. The only feeling of connectivity was Video Calls. Where the entire world came to a stop, the Video calling and online Video conferencing industries boomed.
Google Duo has reached this great Milestone just in 7 years. Even though there is plenty of fish in the sea providing the same facilities and even more difficult competition in the market, Duo has managed to leave them all behind.
Google Duo – The new star of Play Store
Google Duo, the company's answer to Apple's FaceTime, was just named the most downloaded app in the Google Play Store. The video chat app, which allows users to make one-on-one video calls, has been downloaded over 5 billion times since its launch in August 2016.
"From video calling your mom on Duo to exploring the world with Maps, these were the apps that helped you relax, stay connected and be entertained throughout the year," wrote Google Play editorial director.
The app has had a slow start compared to other hits like Snapchat and Instagram. But its recent momentum may have something to do with Google's Pixel phones, which come with Duo preloaded.
Google Duo also beat out Facebook Messenger and WhatsApp
Google Duo made its debut as an Android-only app that offers video calls to users. The app, which is now available on iOS as well, has been a success for the search giant.
Google Duo is not the only video calling application in the market right now, but it still managed to reach this milestone in such a short time.
Duo moments let the callers take screenshots during the phone call and then easily share the pics with all the participants of the call. It even comes with cool animations where one can be seen riding a horse, running across the racetrack or simply wearing scrubs and a stethoscope.
There is an additional feature of a whiteboard where one can draw or write anything while talking on the phone.
So why did it succeed when other apps have failed?
The answer lies in Google's strategy, which was focused on simplicity and reliability. To get started with Duo, all you need is a phone number. The app also has a feature called Knock Knock that lets you see who is calling before you answer the call. The feature shows you a live feed of the caller from their front camera before you pick up the call.
With these two features combined, it makes Duo easier to use than other similar applications out there. It also helps that the app was developed by Google, one of the biggest tech companies in the world – people are more inclined to try an app developed by a company they trust.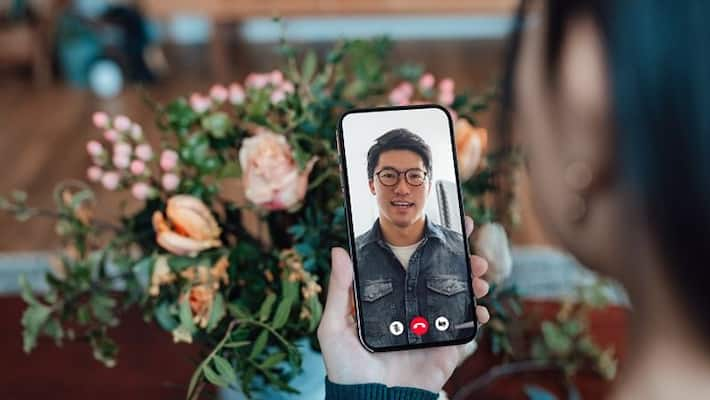 "We saw an opportunity to build a product that was faster, simpler and more reliable than what was currently available," Google writes in a blog post.
Indeed, with its focus on reliability and simplicity — it features knock-knock so that you can see live video of the caller before answering — Duo feels like the next generation of Hangouts.