When you hear the term "Muslim fashion" people automatically assume that it's a site with hijabs and abayas but there is so much more to it than that. The modern Muslim fashionista's and business savvy stars of today offer high quality, comfortable, stylish and modest clothes and accessories that would be on anyone's most wanted list—regardless of religion.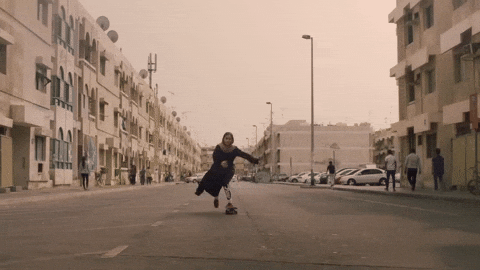 With high brands like Dolce & Gabbana, DKNY, and Tommy Hilfiger creating special Ramadan collections and collections of designer hijabs and abayas, everyone is hopping on to this modern Muslim fashion train. Indonesian designer Anniesa Hasibuan made history last year during New York Fashion Week when she had every one of her models wear gorgeous hijabs in ivory, peach and gray silk. The designer hoped to break down stereotypes and misconceptions regarding the hijab in the West with her modest fashion.
The modern Muslim fashion trend has become quite the phenomenon and according to the Global Islamic Economy report, the global market has been predicted to be worth $327 billion by 2020—that's more than Britain, Germany and India combined!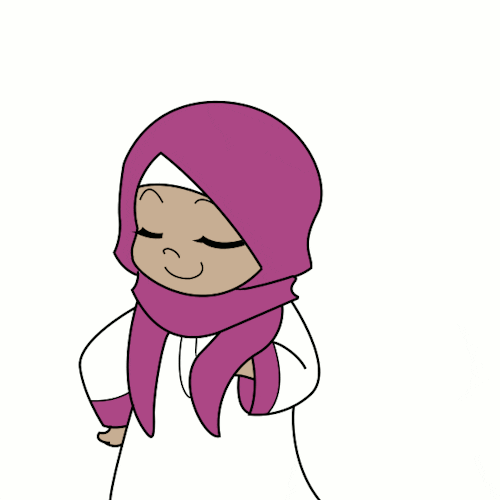 Fashion isn't inherently "Muslim" anyone can wear these stunning outfits or accessories that simply have a more modest touch with a hint of Islamic art included in some. Here are some kickass sites with some amazing fashion that anyone can wear.
1. Sukoon Active
When one modern Muslima found it too complicated to work out in a hijab, she decided to create her own line of active wear! Sukoon Active is a line of hijabs and workout apparel geared towards modesty and comfort while staying active. Anyone can take on these high quality active wear, and how cute does it look?

They are flattering for all shapes, comfortable to work out it, and still fashionable. The creators really listen to the woes of all their female followers and try to incorporate as much as they can into their designs to create something other active wear companies don't have so that all females can find comfort while working out at the gym.
2. The Next Ummah
The designers at Next Ummah take on modern designs and pop culture and add a bit of a Muslim twist to it to create pretty awesome fashion. Like this Malcom-X-men tee, and this Kanye West quote, how cool are they?
Or what about this halal love story shirt? It's pretty accurate.
It's a fun brand that brings to life the fact that the modern Muslim millennial is just as engrossed in pop culture as any other average kid. Their mission is to empower the Muslim experience through fashion and they definitely achieve their goal.
3. 5ive Pillars
5 Pillars is a unique brand which, like Next Ummah, adds a hint of Islamic flavor to comfortable, casual, Western pop culture and fashion. Designer Farrukh Ershad created this street wear brand for a way to give back to his community and along the way developed a close relationship with religion. Stars like French Montana and Husain Abdullah are fans of the clothing line.
Ershad uses messages that transcend Islam and is relatable to people of all religions. Check out music producer Waseem Stark rocking this all pink "Hub" outfit, "hub" in Arabic means love.
What about this dope "By Way Of The Almighty" bomber jacket?
Or this clever "God is Greater than all the highs and lows" hoodie?

There is literally something for everybody on 5ive Pillars, guys, girls, Muslim or not—you are bound to find something you love at this site.
4. Haute Hijab
Haute Hijab takes a classier approach to fashion with its high brand inspired clothing. Of course, they sell stunning hijabs to the modern Muslima but these scarves can be used by anyone.

They also have stylish wraps, skirts, and dresses that are stunning. You could even follow the co-founder of Haute Hijab, Melanie on their YouTube channel with vlogs, fashion tips, makeup tips, tours of taking Haute Hijab around the world and so much more.
5. Threads and Beams
Inspired by his grandfather's selfless assistance of the members of his community, Ayaz Momin began the designer shoe company Threads and Beams to continue his grandfather's legacy. This Muslim designer is rocking the world one awesome shoe at a time while using the profits of his work to give back to his local community in Atlanta.
The shoes and boots come in various colors and are even customizable. As a design, their goal is minimalist and to stay classically timeless. Handmade by master craftsmen, the design of the shoes focus on comfort and functionality.
6. About That Wrap
Began by an Egyptian born and California bred fashionista, About That Wrap sells stunning accessories and even some clothing like kimonos, skirts, and tops.
Carefully crafted products that blend the Egyptian and American culture and fashion trends seamlessly. The designs have a bit of a casual, care-free vibe courtesy of the California lifestyle and we love it!
7. Ibtihaj Muhammad's Louella
Ibtihaj Mumammad is the first Muslim-American athlete to earn a medal at the Olympics, she is an award winning fencer. A trailblazer in the sports field, Muhammad has also found success in her love of fashion. The Muslim-American Olympian has her own clothing line named "Louella."

Her designs are simple, modest, flattering and classic looks that can be modified with the latest trends easily.
8. Atif Ateeq
Fashion photographer Atif Ateeq is amazing at what he does, just check out his portfolio of work! He's shot all over the globe from award shows to fashion weeks, and each video, each snap, is more breathtaking than the last.

This talented young fella decided to take on a fun project he calls the "Halal-Haram" project which is a line of hats. Atif and wife Humai are a brilliant pair you should follow.
9. Verona
Verona recently became the first Muslim fashion store to open up in a mainstream American Mall. It was created by photographer Lisa Vogl who converted to Islam in 2011 along with actress and fitness trainer Nadine Abu-Jubara. They offer everything from hijabs and modest dresses to workout apparel and they're working on a new burkini line!

Whether you rock a hijab or not, you'll definitely find something you'll love on this site and store. The hijab scarves are gorgeous to use as regular scarves, plus the high quality dresses at affordable prices is a solid buy. The website even has a blog section which features popular Muslimas on YouTube as guest bloggers.