A new month means a new chance to pick up some buzzy new books from South Asian authors. Here's what we're putting on our to-read list this June.
Mariam Sharma Hits the Road by Sheba Karim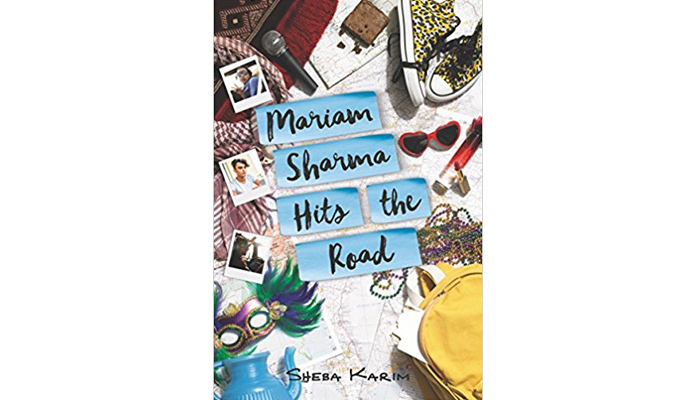 What better way to kick off the unofficial start of summer than by picking up a book that is billing itself as the first South Asian American YA road trip novel? In her new novel "Mariam Sharma Hits the Road," Sheba Karim introduces us to three best friends who suddenly discover the urge to get away after one (unwittingly) becomes the center of a community scandal. The titular Mariam Sharma and her best friend Umar decide to whisk their glamourous friend Ghazala off to New Orleans after a shocking photo of her appears on a Times Square billboard. Once they hit the road the trio encounter the ups and downs of the American South — and strengthen their friendship in the process.
Mariam Sharma Hits the Road hits the shelves on June 5. Pre-order your copy here.
A Reaper at the Gates by Sabaa Tahir
Sabaa Tahir's "Ember in the Ashes" series continues this June with "A Reaper at the Gates." The series is set in an ancient Rome-inspired fantasy world in which all defiance is met with death. Readers once again meet Laia, a teen from the city's gritty streets, and the reluctant soldier Elias. Those unfamiliar with the series should probably start from the very beginning (2015's "A Reaper at the Gates.") The good news is that if you do so, you'll be extra prepared when the film version of the series is released. Tahir sold the rights to the books to Paramount Pictures in 2014.
A Reaper at the Gates will be released on June 12. You can order it (and the preceding books in the series) here.
A Thousand Beginnings and Endings, edited by Ellen Oh and Elsie Chapman
One of the most refreshing things about the world of young adult fiction in recent years has been its increased embrace of diverse voices. Many of YA's most noteworthy South Asian American authors — including Sona Charaipotra, Roshani Chokshi and Aisha Saeed — have contributed to the new anthology "A Thousand Beginnings and Endings," which is set to release on June 26. Each of the collection's 15 stories features the author putting their own spin on a legendary story from East or South Asian mythology or folklore. There's something for fans of every genre in this collection, as the stories range from contemporary fiction, to romance to science fiction.
Be sure to grab your copy here.
Need even more books to check out? Check out our list of summer beach reads and our interview with poet Bushra Rehman.