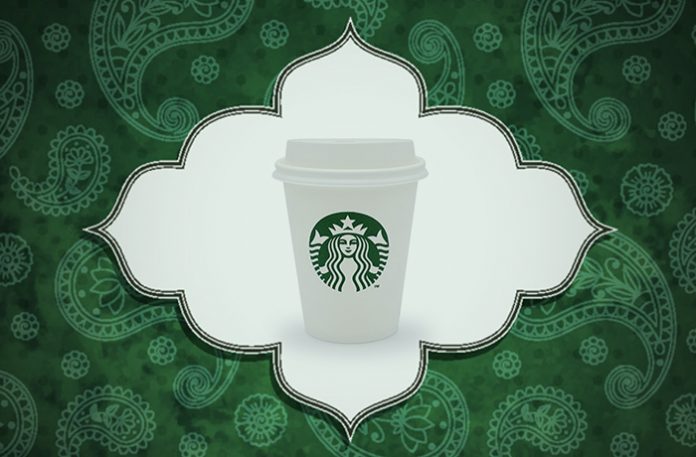 Indians love to start their day with a cup of tea, but this long-standing tradition in India is being challenged with the new millennium. Starbucks opened its first store in Mumbai back in 2012 and entered India in a joint venture with Tata Global Beverages Limited. Indians welcomed it with open arms, and people from all over the city patiently waited in long queues as the demand for this international brand was quite high. The most prominent challenge that this globally loved coffee chain faced in India is that some customers wanted the taste of western brand while others wanted to satisfy their Indian taste buds. However, this was not the only obstacle on its way because Starbucks needed to win hearts of a majority tea-drinking nation. (Read How Coffee is Gaining 'Ground' in India's Chai-Driven Culture for more insights.)
Undoubtedly, the basic formula of success behind every international chain while competing with local vendors has always been the same – 'go desi'. Following the same pattern, Starbucks also made changes in their menu honoring the local religious and cultural eating preferences in India.
Another thing that worked in favor of Starbucks is that local customers appreciated that it sources all of its coffee beans from Karnataka. Except for the Southern region, India was not seen as the significant coffee consumer and the coffee culture has developed over past couple of decades with the homegrown chains like CCD and entry of other global chains. The primary consumers of coffee in India today are – affluent professionals, college goers, urban citizens and people of all age groups with modern thinking.
The coffee culture in India is way different from the culture abroad. In the US, people take their coffee to work or around with them as they run errands, while the drinking-on-the-go culture is less observed in India.
Indians chose Starbucks in terms of variety of taste and its inviting atmosphere. Starbucks cafes abroad are usually based on the same theme, but the designers in India put great efforts in making the interiors cozy with a local feel. Coffee culture in India is less associated with coffee and is more connected with a place where people can meet for socializing, dates, and simply if they need a break from the workplace or home to spend time in the company of their friends.
In the past decade, domestic consumption of coffee has grown as almost double the rate of tea, and the credit goes to the millennials. Another factor that brought a change in the coffee culture of India is that the twenty-something generation of India was attracted to cafes because while spending time in Starbucks they were not frowned upon in the eyes of their reserved parents for socializing in less reputable places like nightclubs. Moreover, Starbucks standing an international brand was seen more as a status symbol, lending to the foreign/western and thus upper-class status.
Currently, Starbucks operates 101 outlets in 7 metropolitan cities of India; and this trend points that Starbucks is focused only on the urban market. Another noticeable fact is that most of the revenue it earns from India actually comes from food products. One can't deny the fact that the success of Starbucks has less to do with coffee, and more about being a coffee house. It emerged as the best place to meet with potential business clients, dates, to read novels, a perfect escape from the extended families, or, to linger for hours and to meet loved ones at a quiet, clean, air-conditioned space with free Wi-Fi connectivity.
Read How American Fast Food Gets Desifide in India to learn about what other American chains have permeated Indian markets.
Looking to learn more about experiencing authentic Indian coffee. Read 5 Indian Destinations Every Coffee Fanatic Should Visit for travel inspiration.