Anyone who has ever been in a book club knows how stressful picking each month's book can be. It can be particularly challenging to convince a not-so-diverse club to select something by one of the many diverse authors writing complex characters.
That's why we're here to help. We've rounded up some novels by South Asian writers that should appeal to even the pickiest readers.
You Bring The Distant Near by Mitali Perkins
Perfect for book clubs that like: Coming of age stories, immigration narratives, young adult novels
This fantastic, multigenerational novel follows the family of matriarch Ranee Das as she moves her family of three daughters out of Ghana to first the United Kingdom and eventually the United States. Readers watch as each generation of Ranee's family faces a different set of challenges and triumphs. For Ranee's daughters Sonia and Tara, their evolution revolves around finding a place to fit in while navigating what it means to be a second generation American. As for granddaughters Anna and Chantal, they discover what it means to be biracial while also reminding everyone that the fight for civil rights is far from over.
Order your copy today.
Blue Boy by Rakesh Satyal
Perfect for book clubs that like: LGBT novels, fantasy novels, fish out of water stories
Rakesh Satyal's 2009 debut novel Blue Boy tells the story of middle-schooler Kiran Sharma, a creative 12-year-old that loves ballet and playing with his mother's makeup. Needless to say, Kiran also struggles with fitting in at his Midwest school and becomes used to being looked at as an outcast. That begins to change when, because of his fascination with both Indian culture and Hindu mythology, Kiran becomes convinced that he is a reincarnation of Krishnaji. He excitedly decides to tell everyone the news at his middle school's talent show, flute and costume in tow. But as he starts getting ready for a big day, something strange starts to happen: His skin starts turning blue, just like Krishnaji himself.
Order your copy here.
A Bollywood Affair by Sonali Dev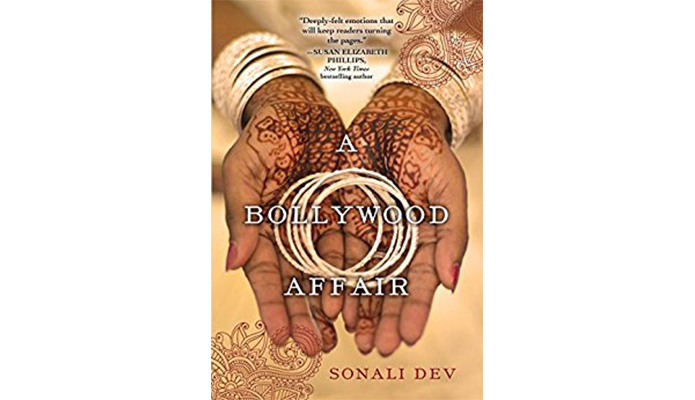 Perfect for book clubs that like: Romance novels, Arranged marriage stories, Books about modern India
This debut novel by Sonali Dev was praised by critics for its nuanced portrayal of arranged marriage and its handling of the question of what it means to be a modern woman in India. The heroine Mili has not seen her husband since she was promised to him when she was just four years old. Despite that, she has kept her wedding vows for the two decades that followed and embraced the small freedoms allowed to married women in the rural village she was raised in. One of the most important of those freedoms was the ability to study in the United States for eight months so that, as her grandmother put it, Mili could learn to be a modern wife.
It's while she's at school in Michigan that Mili meets her brother-in-law Samir Rathod for the first time. A famed Bollywood director, Samir traveled to the United States with a simple mission: to convince Mili to grant his brother a divorce. But, he quickly finds, his task turns out to be more complicated than expected.
Get a copy here. Be sure to check out Dev's follow up novels if your book club is so inclined.
Timekeeper by Tara Sim
Perfect for book clubs that like: LGBT stories, fantasy novels, Young adult novels
Tara Sim's debut novel introduces readers to Danny Hart, a young mechanic living in a fantasy version of Victorian London. In Danny's world, clock towers control time completely, meaning that if one stops, hours can go missing or all time can stop. While working on a clock in a small rural town, Danny meets a spirit named Colton. Danny and Colton must then navigate their growing (and forbidden attraction) while also battling a threat attacking clocks across the country.
Check out this steampunk fantasy novel here.
A Front Page Affair by Radha Vatsal
Perfect for book clubs that like: Mystery novels, lady detectives, historical fiction
Kitty Weeks, the heroine of Radha Vatsal's A Front Page Affair, is a rarity in 1914 New York: a female reporter for one of the city's busiest newspapers. Confined to writing for the paper's Ladies' Page, Kitty is itching to do some real journalism. Her big break comes when she witnesses a murder at a posh Independence Day gala she was supposed to be covering. After Kitty becomes convinced that a stable worker has wrongfully been arrested for the crime, she becomes immersed in a world of investigations, intrigue and suspected German spies.
Pick up a copy of A Front Page Affair and its sequel here.
Check out Lakshmi Gandhi's We're Adding These Recently Released Novels by South Asian Authors to our Must-Read List for more ideas for your book club.