Our beloved Bollywood beauties are tall, caramel-colored goddesses. And though some of our favorite Bollywood actors are equally good-looking, they're not as tall. This does not stop them from being paired up with the long-legged beauties of the industry.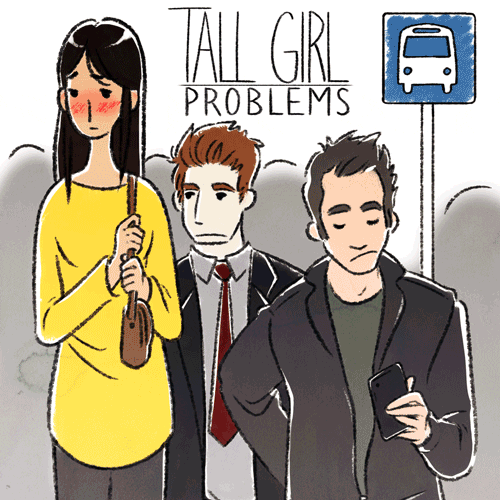 Filmmakers try to hide the height differences with tilted camera angles or having the leading ladies wear flats. Another method is positioning heroes on higher flooring than the heroine. Many times, try as filmmakers may, the height discrepancy is still noticeable.
There have been quite a few times a short actor headed for a tall drink of water; here are some favorites:
1. Anushka Sharma is significantly taller than Aamir Khan and although they weren't a romantic couple in "PK," Khan's alien character was in love with Sharma.
2. Govinda and Katrina Kaif were meant to be an awkward looking pair in the film "Partner." It fits that he is so much shorter than Kaif. In this case, the height difference added to the story and emphasized how mismatched they were in every sense.
3. Shah Rukh Khan may be the most romantic Bollywood hero of all time but at 5 feet 8, he's not the tallest. Khan is often shorter than his co-stars, like his "Rab Ne Bana Di Jodi" partner Anushka Sharma who is an inch taller.
4. Farhan Akhtar is 5 foot 7, a whole two inches shorter than his co-star Deepika Padukone in "Karthik Calling Karthik."
5. Sonam Kapoor is just a tiny bit taller than her "Bewakoofiyan" co-star Ayushmann Khurrana but her love of high heels makes their height difference very obvious.
6. American top model Nargis Fakhri is a goddess at 5 foot 9 and towers 2 inches above her "Main Tera Hero" co-star Varun Dhawan.
7. Salman Khan is 5 foot 7, one inch shorter than his "Sultan" co-star Anushka Sharma. The wrestling duo still rocked this hit film and showed the world what a real power couple looks like.
8. Aamir Khan is only 5 foot 5! He still has all the magic to romance the hottest lead actresses including the 5 foot 8 Katrina Kaif in "Dhoom 3."
9. The stunning Kriti Sanon is an inch taller than her sexy "Dilwale" co-star Varun Dhawan who is 5 foot 7 inches.
10. Sonam Kapoor is two inches taller than her "Bhaag Milkha Bhaag" co-star, Farhan Akhtar. That height difference never stopped the talented hero from romancing his lady love.
11. Katrina Kaif and Salman Khan were a real-life couple who starred as a reel-life couple in multiple movies including "Ek Tha Tiger." They are just as cute on screen as they are off.

12. In a semi-sequel to the hit film "Maine Pyaar Kya," Salman Khan is shorter than both his female leads, Katrina Kaif and Sushmita Sen in "Maine Pyaar Kyon Kya."
13. The lovely Nargis Fakhri is also much taller than Emraan Hashmi who was her co-star in "Azhar."
14. Sonakshi Sinha is a powerful woman and even though Saif Ali Khan doesn't match her in height, the duo still looks awesome in "Bullet Raja" together.
Stay tuned for part 2 releasing soon!