Urban desi artist Raxstar has built a name for himself within the niche music scene as a skilled lyricist and rapper. He is known for his witty rhymes that blend the English and Punjabi languages seamlessly together. He is one of the few artists that bring the underground hip-hop vibes to the mainstream.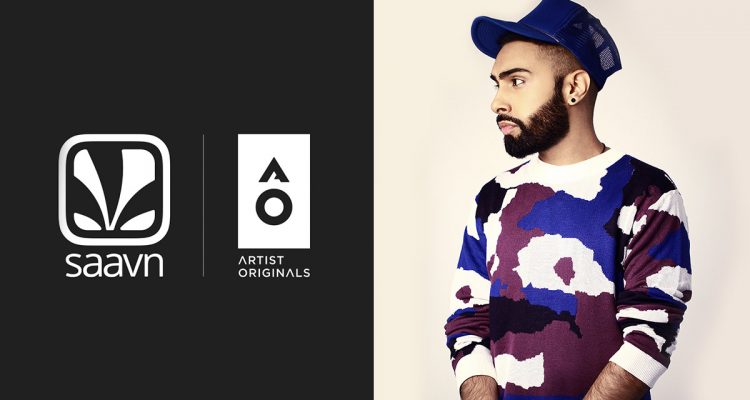 He's toured internationally, worked with numerous artists like Humble the Poet, Manj Musik, Haji Springer, and Bohemia. He even dabbled in Bollywood and recently, his music was even used for Wrestlemania. Not only is the Saavn's Artist Originals (AO) hitmaker a successful artist, like all greats, he's got his own clothing line! Raxstar's "Hanji Hello" collection is in collaboration with the American based clothing company, RootsGear Clothing. With so much on his plate, this multi-talented star still has time to shape his perfect beard: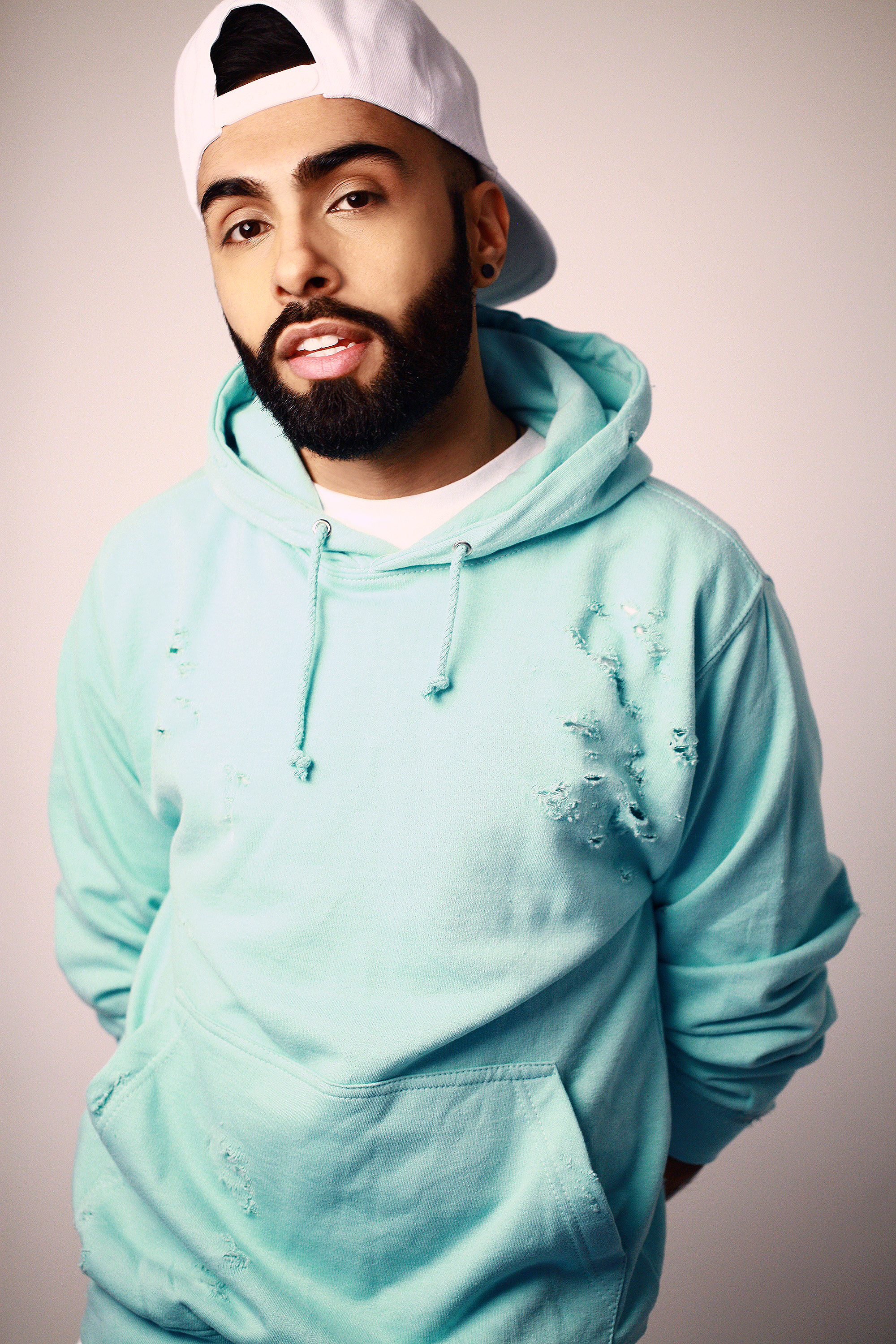 We recently had the pleasure of catching up with Raxstar for an interview regarding his latest release, "Rewind" featuring American artist Amar Sandhu.
The catchy track was produced by Lyan Roze with the action-filled music video directed by Daniel Alexander. The track has already garnered over half a million views! Check out what Raxstar had to say about his new track and working with Amar Sandhu.
The Teal Mango: Let's start with this new track, what inspired it?
Raxstar: "Rewind" is featuring Amar Sandhu and produced by Lyan. The initial inspiration was actually Lyan, who sent me a demo version of the music. He is a super talented young producer from the UK and we both wanted to work together. I heard his demo and was inspired to write about a summer love. Reminiscing about great memories created with a loved one.
TTM: What was it like working with Amar Sandhu on "Rewind?"
Raxstar: Amar is super talented and very underrated. It was very easy to work with him, his melodies are so great and after we got together on a call and discussed the lyrical direction of the chorus we were able to complete the song very quickly. Hopefully, we will work on more songs in the future.
TTM: What makes this track different from the songs you've released before?
Raxstar: The upbeat tempo and vibe of the song is a lot different from what I normally do.
I feel like I've made a lot of underground music and songs that are a little melancholy and about heartbreak. With "Rewind" I wanted to do create a meaningful song that you could dance to.
TTM: When did you know you wanted to pursue a music career?
Raxstar: It's hard to pinpoint an exact point. I've always loved being creative, music was just another way to express myself. I think there was a point in my life where I tried to quit music and I couldn't do it. That was probably the point where I realized I had no choice I had to pursue this.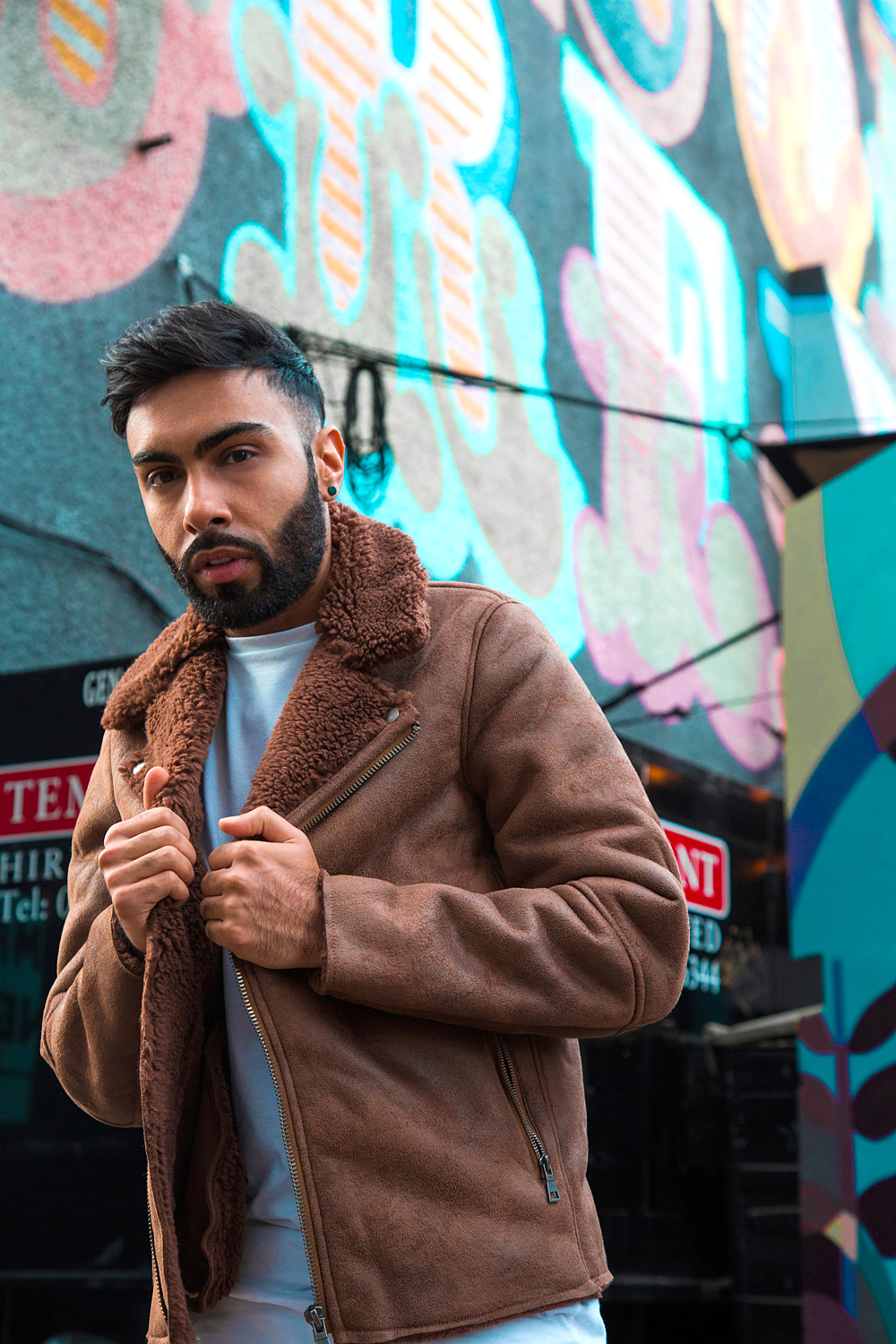 TTM: Did you study music in college/University? Was there any other career option you thought to pursue before music?
Raxstar: I actually studied Film and Drama. I'm heavily influenced by cinema, I love storytelling in all forms. I had hoped to pursue that as a career either behind or in front of the camera. Hopefully, I can do more of that in the future.
TTM: Your love of storytelling is clear in your music. Your lyrics always tell a story, but how would you define your sound?
Raxstar: It's honest music. I've experimented with so many sounds, however, the through line is everything that I write is from an honest place.
TTM: Your lyrics are always clever and catchy. What does the writing process look like for you?
Raxstar: It differs constantly. As I've got more experienced the process becomes easier, however, there isn't a formula or step by step process. Sometimes I can be inspired and write something in half an hour, sometimes it takes months.
TTM: What are 3 things you can't live without?
Raxstar: I think it's possible to live without anything other than the basics, life has taught me that everything is temporary. Maybe a simpler answer would be few things that I need on a day to day basis: my phone, music, and human connection.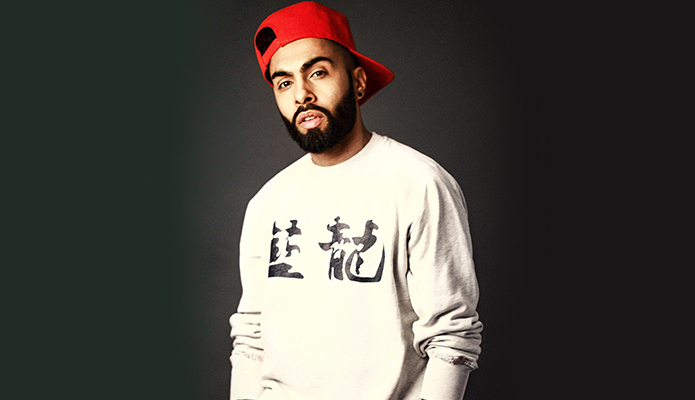 TTM: What do you do before a performance? Do you have any rituals or something you need to have with you?
Raxstar: I like to just have some time to myself, I get quite nervous beforehand which I'm comfortable with. I get thirsty too! So I always have a bottle of water to hand.
TTM: In person, you are quite calm and cool but on stage, you have all this bold energy. Which one is the real you?
Raxstar: We are all different in different circumstances. I am generally a quiet person in private and keep to myself. Performing requires more from me so that energy and confidence on stage is just another part of who I am.
TTM: Many successful urban desi artists like yourself are dabbling in Bollywood as well. Do you have any Bollywood aspirations?
Raxstar: I have featured in my very first Bollywood project this year, the song "Kala Doriya" by Neha Bhasin from the movie "Kalakandi". That was a great experience, hopefully, it will lead to more opportunities.
TTM: Can fans expect more collaborations coming up this year? Any exciting new projects?
Raxstar: Yes I have songs with Arjun, Pav Dharia, Haji Springer to name a few. A lot of new music this year. My album "Glass Ceiling" is coming later this year.
TTM: Where do you see yourself in 5 years?
Raxstar: Continuing to push this culture forward and supporting more artists to follow their passions.
TTM: Sounds awesome, so what about newcomers? What advice do you have for aspiring artists?
Raxstar: Study the craft, study artists you admire. Support people you like, ignore negativity.