My Hero Academia Season 6 Episode 22 will release on Saturday, 4th March 2023, at 5:30 PM JST. As the Season is ending, Deku will likely find ways to capture All for One and Shigaraki. The previous wielders reveal their secret to help him use the full power of the One for All quirk.
My Hero Academia Season 6 Episode 22 Release Date And Time
The new episode will air on Saturday, 4th March 2023, at 5:30 PM JST. The timing of the release will be across the globe. International fans will be able to watch the episode at the following times:
Pacific Standard Time – 12:30 AM, Saturday, 4th March 2023.
Eastern Standard Time – 3:30 AM, Saturday, 4th March 2023.
Central Standard Time – 9:30 AM, Saturday, 4th March 2023.
Indian Standard Time – 2:00 PM, Saturday, 4th March 2023.
Japanese Standard Time – 5:30 PM, Saturday, 4th March 2023.
Australian Standard Time – 7:00 PM, Saturday, 4th March 2023.
Where To Watch Episode 22
My Hero Academia Season 6 Episode 22 will be available to stream on Crunchyroll. Fans in the United States of America can watch the episode on Hulu. The show is also available on Netflix India.
What Happened in Previous Episode: Recap
The episode is titled " The lovely Lady Nagant." The episode saw an intense fight between Lady Nagant and Deku. Villians targeted All Might by trying to bomb his car. All Might nearly escape Death. He threatens the villain that he will not spare their lives if they try to stop him. On the other hand, Deku and Lady Nagant are still engaged in One on One Battle. All for One gave Lady Nagant a quirk to help her capture Deku.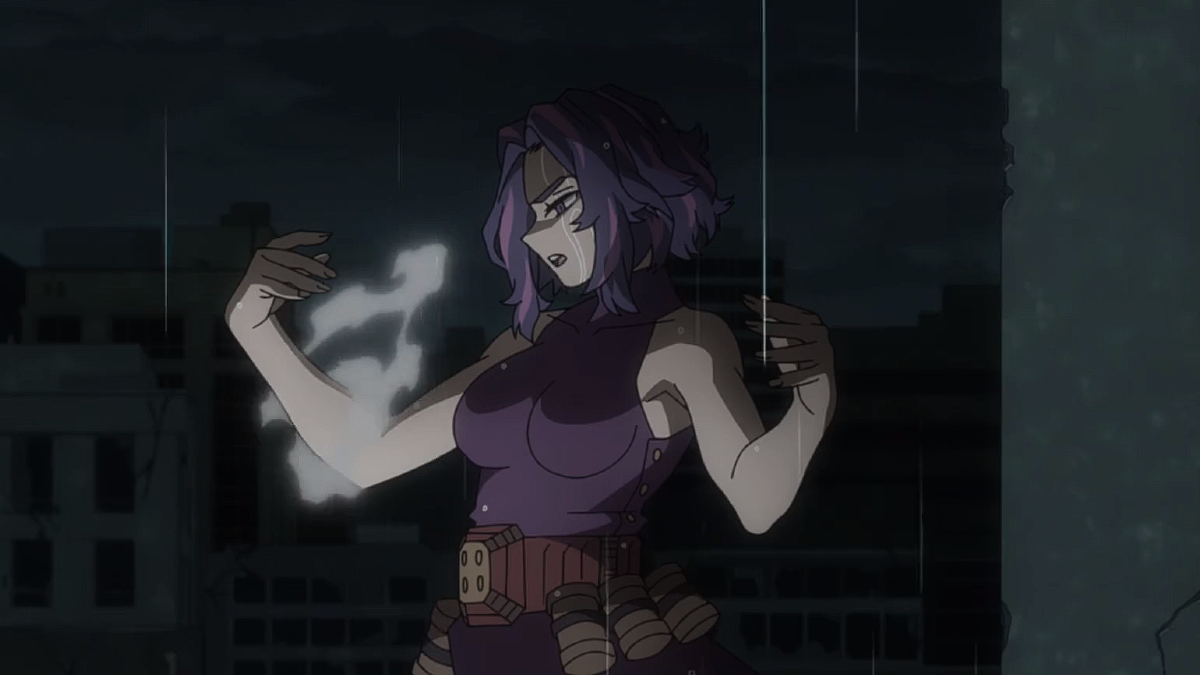 Meanwhile, Deku tries to dodge her attacks but soon finds out about her quirk Air Walk. Deku is unable to escape her attack, so he uses a smokescreen. Inside the smokescreen, Deku activates the quirk from the third wielder of One for All. The third wielder's quirk was Ja Fin. Deku takes on Lady Nagant by using various quirks.
Lady Nagant tells Deku how superficial the Hero society is. The lies are told daily to create an illusion of a perfect world. In a Flashback, Lady Nagant kills the president of the commission.
Deku tries to ask her about the location of All for One and Shigaraki. Lady Nagant refuses to answer his question and reveals that her assassination of the president was also concealed. She adds that the illusion is based on lies, and All for One would at least be transparent with his work.
In The End
Deku can predict Lady Nagant's attack and successfully breaks her barrel. Furthermore, he requests her to join them to defeat the villain. Deku adds that she is not evil as she purposely missed a few shots that could have immobilized her.
All for One knows how unpredictable Lady Nagant is. Therefore he causes an explosion after she fails in the mission given to her. Luckily, Hawks and Endeavor arrive at the scene and handle the situation.
What To Expect From Episode 22: Preview
My Hero Academia season 6, episode 22 is titled " Friend." The episode will likely show Deku distancing himself from All Might and other Heroes. Deku is worried about the safety of the people around him.
Hence, Deku will try to run away. Furthermore, The preview shows the previous wielder questioning him about his will to kill Shigaraki if the situation arises. They will disclose their secrets to help Deku use the 100 percent power of One for All Quirk.