Julia and Kanye, who barely dated for like 6 weeks, called it quit earlier on Valentine's day. Here's what Fox experienced while dating Ye. Scroll down to read the full article.https://www.instagram.com/p/CYaKfMOui0N/
Julia's opened up about Ye and her relationship:
In an interview, the "Uncut Gems" star set forth her short-lived dating life with "Eazy" rapper to The New York Times. Julia claimed that she put her best efforts into "making it work" for both of them. The 32-year-old actress opened up about the difficulties to sail her relationship with West, who's still too invested in her Ex-Wife business than his own.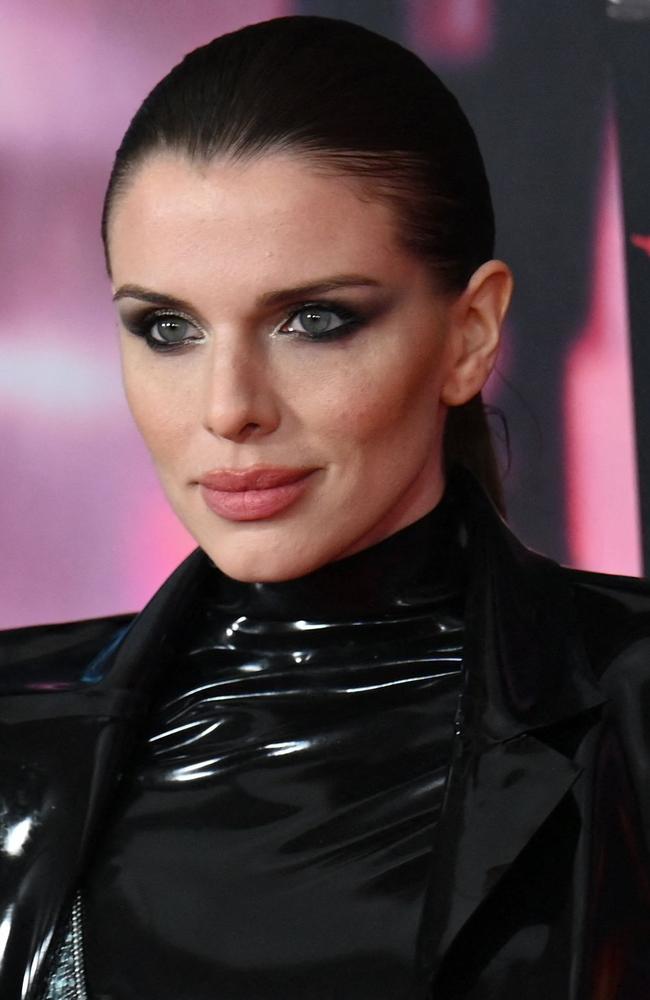 According to Fox, their dating life was this severe that it even started to show up on her body. Her weight loss of 15 pounds in a single month. Though according to her their breakup was amicable.
Fox shared, "I tried my best to make it work," she said. "I already had a jam-packed life. How do I fit this really big personality into this already full life? It just wasn't sustainable. I lost like 15 pounds in that month."
How's it to date Kanye?
Kanye, 44, and Julia, 32, actually met at a New Year's Eve party in Miami, where they felt an instant connection. After that, the pair spotted together quite often.
In a podcast "Call her Daddy" podcast Fox stated that they were girlfriend and boyfriend, but Kanye never confirmed whether or not they were exclusively dating each other.
Now even the "uncut gems" star seems cautious about the label, however, she still denies the allegations of her relationship with Kanye was a publicity stunt. She even denied that there was no nondisclosure agreement between those two and neither did she gives an interview for this position as rumors were being circulated.
"I mean, there were elements of it that were real." she clarified. But one thing is for sure she indeed ends up getting the spotlight intentionally or unintentionally.
Reportedly, West used to spoil Fox with a hotel suite's worth of clothes from Diesel. According to a source, Fox received a full of 40 looks to choose from 10 from Diesel's Spring 2022 runway collection and 30 from its Pre-Fall 2022 line-up.
The 32 years old Julia recalled, "It definitely felt like I was his girlfriend. But it also felt like I was being cast in the "role of his girlfriend" and he was casting me. He was the orchestrator of it all. It did feel like a movie."
In the end, they both went separate ways after their six weeks of relationship. Since "Off the Grid" the artist seems pretty occupied with his estranged wife's life. West even deleted the series of Instagram posts he shared, in an attempt to try and win back her back.
Post-Dating Feels
"It was the best thing that could have happened to me," the actress expressed her feelings about the whole thing. Even after their split, Fox doesn't hold any grudge against anybody rather she'd a sense of gratitude for the connections and doors he had opened up for her. "We're still friends, yeah," Julie confirmed about their present relationship status.
Kanye West is pretty infamous for his reputation for going after his Exes and releasing a saga of their private life and causing blunders. Despite that Fox seemed brave to face him, if anything like it happens. She's ready to return the ten-fold whatever she'll get.https://www.instagram.com/p/Cah0BbrF9-F/
"I don't think that he would want to open that door with me. If you come for me, I'm going to come for you. And I'm good at coming for people. I just go straight for the jugular. I don't think he would be dumb enough to do that," she said calmly. priceless."
In her conclusion, dating Kanye West was like "hitting a reset button" for her.