Everybody knows that Bollywood film soundtracks are the epitome of love and romance. Every film has at least one uber romantic song you can play for your beloved when you propose or on that romantic date. The film industry produces the majority of the music in India, however the Indian music industry does produce music outside of films—shocking I know.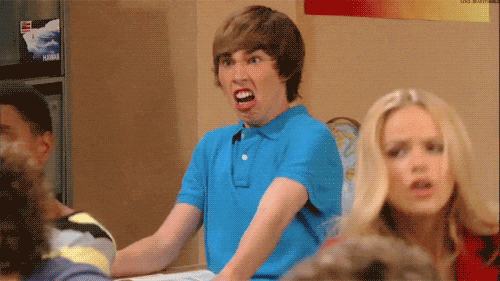 The music industry outside of films is just as brilliant as Bollywood film soundtracks. Instead of looking at romantic Bollywood films I thought we'd check out some of the amazing tracks talented artists like Ayushmann Khurrana, Armaan Malik, Shaan, and even legends like Rahat Fateh Ali Khan have to offer.
These love-filled 2016 hits are complemented with movie style music videos. They'll have you falling in love with the chase, the sweet dates, the steamy moments and even tear up at the separation of love.
Here are 10 non-Bollywood songs you need on your playlist ASAP
1. "Do Chaar Din"
This cute track is by television actor and singer Rahul Vaidya. The music video follows a depressed Karan Kundra—another television actor—who finds himself again after a breakup with the help of a bubbly old friend. Kundra even lets his heart fall in love again with his friend. The song itself is very sweet with a soft melody that will have you swaying.
2. "Ik Vaar"
Ayushmann Khuranna can do it all—act, host and even sing! This multi-talented artist excels at everything. Just check out this catchy song "Ik Vaar" featuring Khurrana and Aisha Sharma in the music video. The song and video follows a love-struck Khurrana as he tries to convince Sharma to say "yes" to him.
You'll never guess the surprise at the end!
3. "Yahin Hoon Main"
Did you think that was all from Ayushmann Khurrana?
No way! Check out "Yahin Hoon Main," this video is about a girl looking for her love, and it has a mysterious ending so I'll let you watch this lovable music video yourself.
4. " Aaja Aaja"
The band Sanam is made up of four adorable artists, Sanam Puri, his brother Samar Puri, along with friends Keshav Dhanraj, and Venky S. The four friends have been releasing amazing covers of hit songs for years, collaborating with other rising artists and delivering their own versions of fan favorite Bollywood numbers.
The band is releasing a lot more original music now and "Aaja Aaja" is an original track by the band released this year.
5. "Pyaar Mangda"
The remake of "Pyaar Mangda" by Neeti Mohan and Armaan Malik is just sizzling hot! The nephew of Anu Malik is an absolute star in his own right. The younger Malik's soulful voice is absolutely addicting and not to mention Neeti Mohan's seductive touch to the remake of the Kishore Kumar hit song.
Their song "Pyaar Mangda" features Ali Fazal and Zarine Khan together for the first time. The duo looks hot together and this video is quite steamy as it focuses on the passionate side of love.
6. "Tumhe Dillagi"
Huma Qureshi and Vidyut Jamwal star in the music video for Rahat Fateh Ali Khan's song "Tumhe Dillagi." This sweet love song presents a very relatable problem in couples face within the music video, what do you do when your career gets in the way of love?
Qureshi and Jamwal have never been seen opposite each other but this film-like music video is so cute—somebody needs to cast these two in a film together ASAP! The video reminds us that only when there is the fear of separation do we really realize each other's worth in our lives.
7. "Tum Ho Toh Lagta Hai"
Who doesn't love Shaan's soft and soulful voice? The artist never ceases to amaze me, his song "Tum Ho Toh Lagta Hai" is absolutely beautiful, no other words for it. It's catchy, it's sweet and meaningful. The music video features actors Saqib Saleem and Taapsee Pannu as childhood best friends who fall in love along the way. It's portrayed so touchingly how Saleem is an artist and leaves their small town for work. He's back for his love, but will her find her?
Watch to find out, but a warning first, you should have a tissue handy—it's a tear-jerker.
8 "Main Rahoon Ya Na Rahoon"
Brothers Amaal and Armaan Malik team up for this romantic number titled "Main Rahoon Ya Na Rahoon." The song is soft and catchy with a sad twist to it. The film-like music video stars the unrequited love story of Emraan Hashmi and his best friend in the video, Esha Gupta. The little boy "David" is the cutest touch!
9 "Fursat"
Artist Arjun Kanungo is not just a sweet piece of eye candy but a talented singer. The song "Fursat" is such a lovely track that really evokes a lot of emotions. The music video features Kanungo and Sonal Chauhan as a couple, they looks so sweet together how could not fall in love!
Their love story is one that will truly have you tearing up and remind you of the hardships our amazing service men and women face leaving their loved ones behind.
10. "Halka Halka"
The melodious voice of Rahat Fateh Ali Khan brings us another beautiful track featuring the talented Ayushmann Khurrana and model turned actress Amy Jackson. The sweet song is portrayed by a love story that passes through centuries.