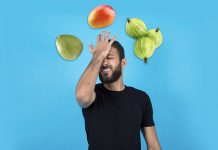 By Vyasar Ganesan Suvir Saran superstitiously asserts in his cookbook American Masala that "when you give away the recipe for your family's pickles, you are giving away the...
Canned foods monopolize shelves everywhere from chain supermarkets to the hole in wall bodegas. Although many canned goods are not deemed as the most...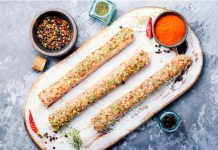 Burgers, kebabs, and grilled meats, oh my! There's nothing more appealing than outdoor grilling, with the aroma of masalas and meats wafting through the...
Leftovers can be a godsend at the end of the day when you are too tired to task yourself with coming up with what...
Your local desi grocery store probably has an abundance of spice mixes with two or three brands competing for shelf space. And though it's comforting to...
In an attempt to codify butter chicken "in its purest form," Sam Sifton, Food Editor of The York Time's, defined the dish as "yogurt-and-spice-marinated...
What is it about sliders that are so damn tempting? Perhaps its Je ne sais pas is in the smaller than usual patty or filling in-between...
A popular Southern-American tradition is to eat black-eyed peas on New Year's day to bring one prosperity and good luck. Many people believe it's...
2017 saw the release of a bevy of fascinating South Asian cookbooks that took on traditional cuisine and technique and reimagined them through the lens...
Fried eggs are like a push-up bra for otherwise lackluster dishes. They automatically add an oomph factor, am I right? Perched on top, the...