When Anthony Bourdain was doing the media rounds for his new CNN show "Parts Unknown" back in 2012, he sat down to do a...
Canned foods monopolize shelves everywhere from chain supermarkets to the hole in wall bodegas. Although many canned goods are not deemed as the most...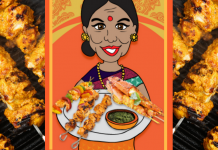 Grilling season where I grew up in Nashville, Tennessee heralded a time of robust pieces of meat in sweet and kicky barbecue sauce on...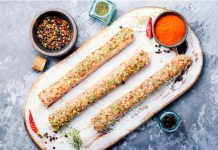 Burgers, kebabs, and grilled meats, oh my! There's nothing more appealing than outdoor grilling, with the aroma of masalas and meats wafting through the...
Did you have wonder, as you sop up your butter chicken with naan, what the origins of this recipe and dish is? Unlike our unpacking...
In an attempt to codify butter chicken "in its purest form," Sam Sifton, Food Editor of The York Time's, defined the dish as "yogurt-and-spice-marinated...
What is it about sliders that are so damn tempting? Perhaps its Je ne sais pas is in the smaller than usual patty or filling in-between...
The popularity of meal subscriptions like Blue Apron and Hello Fresh is hard to miss. In a fast food world, meal subscriptions like these...
Looking for an easy and even healthier spin on a classic? Enter baked aloo samosa. There is no deep frying necessary to yield the...
Cauliflower rice is no longer a new phenomena. It has taken over the internet now for the last couple of years, with recipes coming...