Hari Kondabulu's new special on Netflix, titled "Warn Your Relatives," doesn't let up for a minute. It's a terrific piece of comedy, engrossing viewers...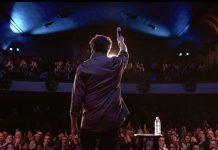 Hari Kondabolu done did it again. The comedian's new Netflix special, "Warn Your Relatives," is an hourlong laugh riot. Shot at Seattle's Neptune Theatre for...
Amazon Prime doesn't exist just to satisfy your inner shopaholic. Its video platform offers everything from star-studded original shows to a vast library of...
Dubbed "the Indian Super Bowl" by comedian Hari Kondabolu, the past two decades have seen the Scripps National Spelling Bee transform from a quiet...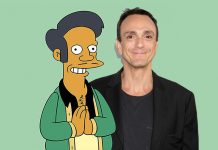 The voice of Apu Nahasapeemapetilon, white actor Hank Azaria is finally openly addressing the famed yet vexing Indian-American "The Simpsons" character he's been playing...
For those who expected more from "The Simpsons" other than a weak retort on its Apu situation, the joke is on us. In last...
Comedian Hari Kondabolu was back at WNYC this week, guest hosting the program "Midday." The podcast is a "conversation where New Yorkers turn to...
Indian-American comedian Hari Kondabolu's "The Problem with Apu" continues to create ripples. At a special screening organized by SAKHI, a New York City-based non-profit...
Comedian Hari Kondabolu is blowing up right now because of his documentary, "The Problem with Apu," which aired on TruTV last weekend. In it, he raises...
Slated for release on November 19, 2017, comedian Hari Kondabolu's documentary "The Problem With Apu" highlights a long-time media elephant in the room: The...