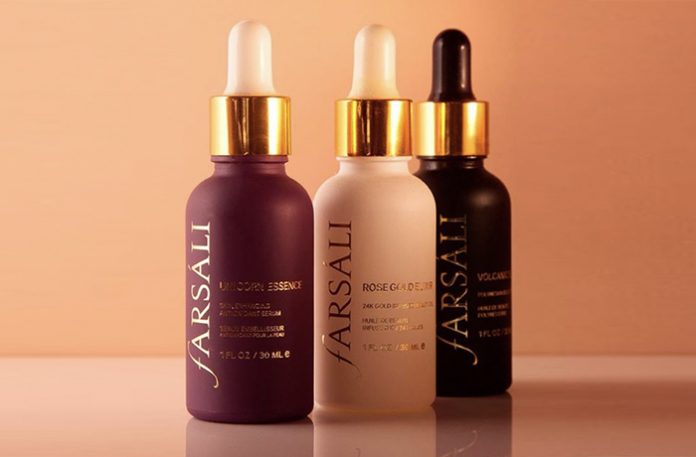 By Anvita Reddy 
Skincare has become an integral part of the self-care"movement. South Asian products and traditions have made their way into the West. From turmeric, or in our case haldi, to coconut oil, they are becoming popular in the skincare game.
The key to having beautiful and healthy skin all starts with a proper skin care routine and what better way than to use products made by us for us. Here are seven South Asian skincare brands you should check out:
Ranavat Botanics
How do you #SelfcareSunday? 👑 For those of you that intentionally take time on Sunday's to give yourself some extra TLC, what does your ritual consist of? Masking is a must for me, as is tea! I'm obsessed with trying different types of tea—I love the entire experience. I approach tea with a similar mindset to how I approach skincare; it's about how every single element feels. What's your self-care indulgence? #RanavatBotanics #YourRoyalRitual . . . . #Ayurveda #cleanbeauty #greenbeauty #ecobeauty #organicbeauty #naturalskincare #organicskincare #greenskincare #cleanskincare #greenbeautyblogger #igbeauty #skincare #cleanproducts #nonasties #indiebeauty #nontoxicbeauty #healthyproducts #safeproducts #safebeauty #safecleaning #safeskincare #healthyliving #nontoxic #greenliving #greencleaning #toxout
Ranavat Botanics, founded by Michelle Ranavat, focuses on ingredient-quality, making sure the products are pure and potent without any unnecessary fillers and frills. These ingredients are specifically found in Ayurvedic practices and South Asian soils bringing you back to tradition and home. As a part of their Claim Your Crown initiative, Ranavat Botanics pledges 2% of their proceeds from purchases to help women escape human trafficking.
Farsali
Farsali, created by influencer Farah Dukhai and her husband Sal Khan, has already made its mark on the beauty world by coining the "product drip" trend. These Insta-famous oils are the perfectly formulated to bridge the gap between skincare and makeup creating a seamless application and base. Their products are cruelty-free and housed in Sephora.
Kálos
Kálos, founded by Nadia Babar, is a natural and organic skincare brand committed to social consciousness. They give 5% of sales to nonprofits supporting girls education around the world. You can shop their skincare by selecting your skin type or concern from normal, combination, acne prone and congested, and dry and flaky.
Uma Oils
Uma Oils, founded by Shrankhla Holecek, is a luxury organic and holistic skincare brand inspired by Ayurvedic practices and traditions. Their luxurious and high-quality oils are also supplied to other beauty brands such as Tom Ford and Estee Lauder. Uma Oils are a favorite of Anne Hathaway, Gwyneth Paltrow, and other celebrities as well as featured in Goop, Vogue, Vanity Fair, and many more.
Aavrani
We are celebrating #selflove on this #selfcaresunday with the @aavrani ritual: a complete skincare routine comprised of four powerful steps that work together to achieve your most radiant glow 👑✨ How are you giving yourself some #selfcare today, #RaniFam? 💛 #GlowandConquer #YouQueen — #skin #skincare #skincareroutine #skincarejunkie #loveyourself #glow #goals #glowing #glowingskin #freshlook #naturalbeauty #cleanbeauty #ibeauty #crueltyfree #greenbeauty #green #sunday #weekendvibes #summer #launch #lifestyle #beautiful #girlpower
Aavrani is a skincare brand founded by former Miss America Nina Davaluri and Rooshy Roy. Their skincare brand is inspired by South Asian skincare rituals and traditions. Check out our full roundup on Aavrani here.
Visha Skincare
Visha Skincare, created by board-certified dermatologist Dr. Purvisha Patel, is a high-quality yet cost-effective skincare brand that caters to multiple skincare needs. Using her knowledge in dermatology and cosmetic surgery, Dr. Purvisha Patel's products are safe for all skin types providing alternatives to bleaching agents like hydroquinone which is not safe for darker skin tones. Visha Skincare also includes a line specifically made for pregnant and nursing moms.
Lanari Skincare
Lanari Skincare, co-founded by Gauri Khokha, is specifically formulated for ethnic skin types and a diverse range of skin tones. Their medical-grade skincare is developed by dermatologists that dedicated their careers to understanding the scientific structure of diverse skin types and physiologies. Lanari Skincare is non-comedogenic, cruelty-free, pH balancing and allergen free.
"From being an ex-premed student to creating content for HerCampus and Spoon University, Anvita Reddy is breaking the South Asian norms and pursuing her passions. She is currently pursuing a Masters in Communications and Media and she is the Social Media Coordinator at MannMukti. She can also be found binge watching all things Bollywood and Hollywood. As an avid beauty and fashion junkie, she is often researching skincare on PubMed or at Sephora swatching her heart out. You can find her on Instagram and Twitter."