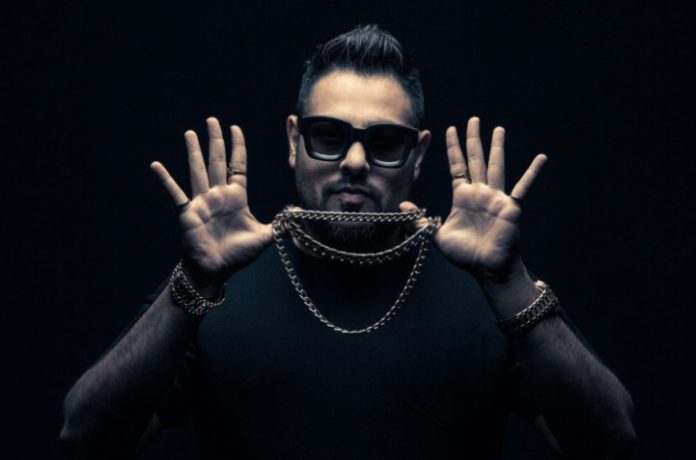 Indian rapper, Badshah has rapidly gained popularity in the last few years. The "Tareefan" singer has dropped hit after hit and fans can't stop dancing to his tracks. In his short career, Badshah has managed to garner a fanbase that spans internationally.
However, the star comes from humble beginnings. Badshah was born Aditya Prateek Singh Sisodia, he grew up in New Delhi and was singing from a young age in the school choir. He later went on to university in Chandigarh, Punjab to become a civil engineer. In an interview with News18, he said he may have become an IAS officer if singing never panned out.
Badshah was inspired by the Punjabi music around him, especially the new music by young Punjabi artists. This sparked his interest in writing rap songs. The artist not only writes but is also a music composer and producer. He sings and raps in Hindi, Haryanvi and Punjabi.
In 2006 he got his big break joining Yo Yo Honey Singh's team, Mafia Mundeer. Badshah later split from the Mafia Mundeer in 2012 and slowly but surely built his own career. Let's take a look back at the top tracks that hold a significant place in his career.
"Saturday Saturday"
Badshah released a few songs in 2012 which did well but it was his step into Bollywood with "Saturday Saturday" in "Humpty Sharma ki Dulhania" that brought attention to him.
He had originally released "Saturday Saturday" in 2012 as an independent artist but it didn't gain popularity until 2014 when it was remade for the film. This dance number became the ultimate Saturday night jam. The popularity of the movie brought him attention as a talented artist.
"Abhi Toh Party Shuru Hui Hai"
Badshah is fun loving guy who definitely knows how to get the party started and how to keep everyone in a good mood. "Abhi Toh Party Shuru Hui Hai" is a song that definitely keeps the night going wherever you happen to be.
"Abhi Toh Party Shuru Hui Hai" was on the soundtrack of India's first Disney princess film, "Khoobsurat." This was a monumental moment for Badshah to be a part of Indian movie history.
"DJ Waley Babu"
This 2015 release spread like wildfire! If they didn't know who he was before, fans definitely knew who Badshah was now. "DJ Waley Babu" featuring Aastha Gill became the party anthem of 2015!
"DJ Waley Babu" became the "it" track at every club, radio station and wedding dance floor. It has been years since its release and fans still name this track as a favorite. The popularity of this song now marked Badshah as a marketable artist who had his own fan base.
"The Humma Song"
Badshah started 2016 with this remake that instantly won over die-hard Bollywood fans. It was a unique take on the legendary song that fans were definitely not expecting.
"Kar Gayi Chull"
"Kapoor and Sons" was a different film which didn't focus on music and masala but the real relationships and dynamics of a family. However, Badshah's "Kar Gayi Chull" is the only track fans will actually remember from this film because it is so catchy and full of joy.
"Kar Gayi Chull" is actually a track Badshah released back in 2012 with Fazilpuria. The Haryanvi hit track was remade for the film with the addition of Amaan Malik's vocals to the song.
Kala Chashma"
I mean, unless you live under a rock in 2016, there's no reason to explain the popularity of this track. At this point, we'd be surprised if you didn't know all the words and the dance steps to "Kala Chashma."
This track also featured Amar Arshi, Indeep Bakshi and Neha Kakkar.
"Wakhra Swag"
This single was another hit Badshah dropped in 2016, it's not surprise the artist took home the GIMA Award for Breakthrough Artist in 2016. "Wakhra Swag" also won the Punjabi Music award for Best Music Director for a Single.
The Break Up Song"
Badshah wrapped up 2016 with one more hit, "The Break up Song." This one was lyricaly quite quirky and a little more witty than the tracks Badshah had released before.
"Tamma Tamma Again"
Badshah released another remake of a legendary song in 2017, "Tamma Tamma." It definitely had fans reminiscing about the old days. Of course, it helped that the adorkable couple. Alia Bhatt and Varun Dhawan were the artists that brought this song to life. The song brought together the entire team of "Saturday Saturday," the song that essentially kick started Badshah's solo career.
Badshah spent most of 2017 working on his album, "O.N.E." and the singing reality show, "Dil Hai Hindustani."
"Tareefan"
Badshah's "Tareefan" is the hit track from Bollywood's first real girl powered film, "Veerey Di Wedding." It's fun, sexy and has rapidly turned into every girl gang's dance anthem this year.
The Punjabi artist has quite the resume, it seems that almost every track has over 200 million views on YouTube! Even though his rise to the top was rapid, there is no sign of Badshah come off his throne as Bollywood's bad boy rapper. The star has taken on films, independent tracks, reality shows and he's even toured internationally.
Most recently, Badshah will be on tour with his "Dil Hai Hindustani 2" co-judge Sunidhi Chauhan starting this month. Click here to find out how you can grab VIP tickets and meet Badshah!