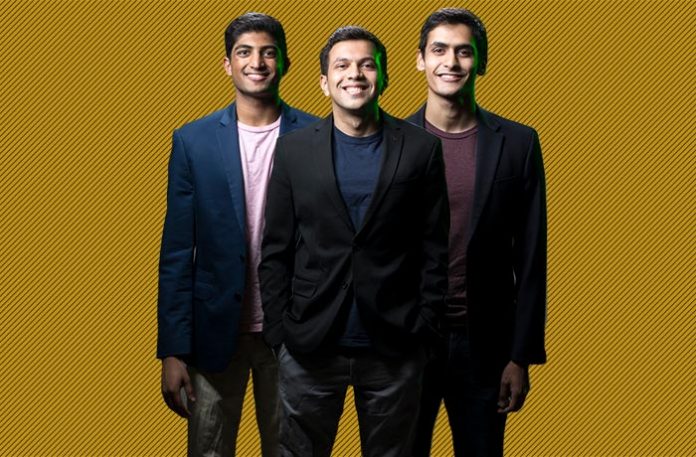 Since its formation in 1996, the South Asian-American a cappella group Penn Masala has cultivated a strong fan base unheard of for most college groups.  Founded by students at University of Pennsylvania, Penn Masala has become known for combining their cultural roots with English songs to create a harmonious mashup.
Their work is distinctive, catchy, and clearly popular. In the last 22 years, they have released 10 albums, performed for President Obama at The White House, gone on tours, won awards, and even had a cameo appearance in "Pitch Perfect 2."
Their latest song is a mashup of "Ilahi" from Bollywood film "Yeh Jawaani Hai Deewani." and Ed Sheeran's popular track "Castle on the Hill." Besides the stunning audio work, what stands out about this mashup is the video, which provides a window into the lives of immigrant South Asian students. The two songs chosen evoke nostalgia and warmth.
The video is detailed to the T, with small moments like calling your mother for a recipe or playing board games while snacking on Indian food, it's all relatable.
We spoke with Penn Masala president Sanjit Chakravarty, music director Atman Panigrahi, and business manager Anvit Reddy about the latest mashup, whether the band will further explore socio-political issues with their music, and how they've impacted South Asian representation in the music industry. 
The Teal Mango: Congrats on your latest song, the "Ilahi/Castle on the Hill" mashup. Based on the video, the goal seems to be to emphasize the life of South Asian immigrant students and their life here. Both the songs you chose invoke nostalgia. Is that why you chose them?
Sanjit Chakravarty: Thank you so much for the kind words! Yes, the nostalgia conveyed in the songs was a big reason that we chose them. We wanted to reflect the experiences we have of trying to stay in touch with our heritage and our upbringing, whether we were born in America, South Asia, or elsewhere.
TTM: Why did you decide to make a video/song mashup about this particular topic? What was the motivation?
Atman Panigrahi: We think exploring ideas about our identity is really important, and it's what brought us together to join Masala in the first place. We all grew up listening to two types of music, and fusing them together is a way to bridge two parts of who we are. We recognized that there were so many things we and our friends did to stay close to our heritage, and thought that showing that in a video would bring out the emotions the songs represented for us. We hope it resonates with our audience, and leads to conversations of other ways to stay in touch with our roots.
TTM: In this video, I love the details. Like the students meeting up and snacking on Indian food or calling mom for cooking advice. What were the specifics involved in shooting this video and how long did it take you'll to plan these details and shoot it?
Anvit Reddy: The ideas for the specific actions that keep us in touch with our heritage all came from within the group. All of us do these things or some variation of them in real life on campus. Getting the ideas were relatively quick, and the logistics and planning were handled by our director of video, Shaunak Kulkarni. It took a few weeks of planning and development to get to the final product.
TTM: Would you say Penn Masala is looking to tackle more serious issues or subjects with their music moving forward?
SC: It's an idea we've been seriously exploring. We feel like there are things we can and should be doing to bring to light certain issues within our communities. We feel really lucky and blessed that people listen to our covers, and we think there are ways we can engage our audiences further to at least get the right kinds of conversations started. That being said, we're all students and still learning about our communities and identities as much as everybody else. These conversations are personally important to us as we grow, and they are also motivated by a desire to learn from our community.
TTM: In general, I'm curious about what the process is for Penn Masala when they choose the two songs for a mashup. What kind of discussions are had and how do you reach a conclusion about the best fit?
AP: The idea for a mashup comes from anywhere! Once a member of the group thinks of a mix, we explore the melodies and see if they can fit together musically. We often research the lyrics and ideas of the song to see if there is a thematic fit or a nice juxtaposition. Often, the mixes are just two songs that we like or that are stuck in someone's head!
TTM: A capella is certainly not an easy genre to break into. How do you ensure to keep the momentum going and keep things fresh with your music?
SC: Since we're a college group, the group changes every year as seniors graduate and we take new members. This rotation means that each new individual brings something different to the table and helps to constantly keep Masala thinking of new ideas. Music is also changing a lot right now, so it's been a fun challenge to try and replicate some of the more EDM sounds through a cappella.
TTM: Penn Masala has been around for several years and has grown quite exponentially, whether it's the albums or even the "Pitch Perfect" cameo. What kind of an impact do you think the group has made in terms of South Asian representation?
AR: It's hard for us to judge how much of an impact we've had, and we honestly feel so lucky to have any kind of impact at all! At the end of the day, we're just doing what we love and sharing it with others. Personally for us as South Asian students, the group has shaped our experience. It's given us an outlet to wrestle with issues of our identity, and we can only hope that our music does the same for others.
TTM: What's your personal favorite Penn Masala mashup ever made?
SC: As a major Coldplay fan, mine is "Viva La Vida / Jashn-e-Bahara!"
AP: My favorite mix is definitely "Aadat / Apologize."
AR: "Heartless / Kabhi Kabhi." 
TTM: What are some future projects or songs you'll are excited about?
AP: We've got some cool projects in the works, but as you mentioned earlier, addressing some more issues within our communities is something we hope to do in the near future, so stay tuned! Right now, we are preparing for our fall and winter tour shows in the US and we're excited about that.